Serving at a Volunteer Weekend is a great way to get connected to the amazing Amnicon Community, and make a difference for our campers, summer staff, and retreat guests. We wouldn't be able to do this wilderness ministry without the support, effort, and love of people like you.
Thank you for coming. Thank you for serving. Thank you for being you!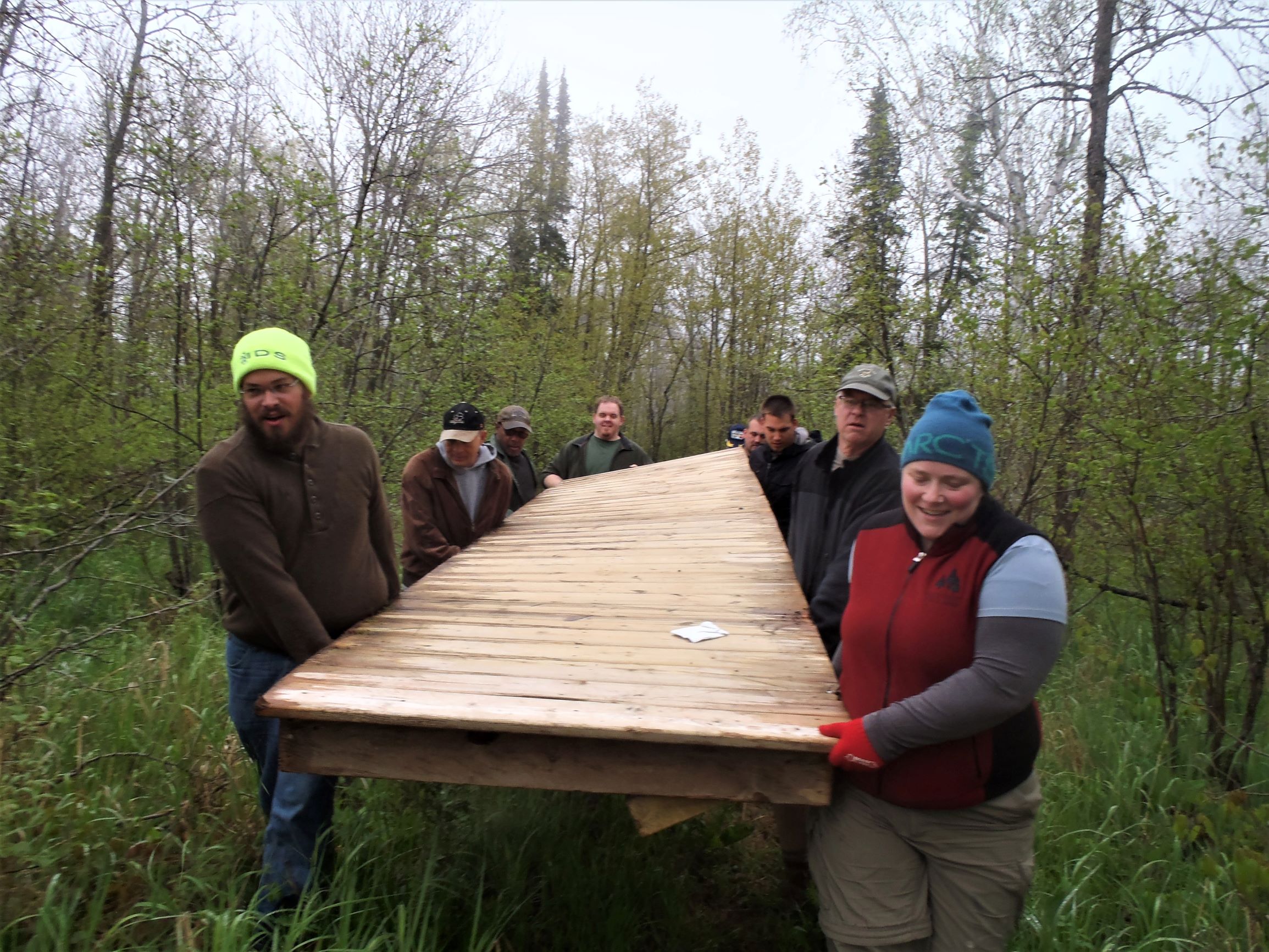 What are we working on this time?
Lots of fun stuff! All skill levels welcome! This weekend we're hoping to tackle:
Painting the lodge! We resided the lodge, and now it needs to be painted. It's a fun project that can use everyone's help, and will have a big visual impact when campers and guests come to visit. 
Pre-packing all the food for our summer camper trips. Kids gotta eat, amiright? 
Setting up the wall tents & Adizokan Village
Finishing up a few odd bits and handy projects around the site so that everything is ready for the campers to come in June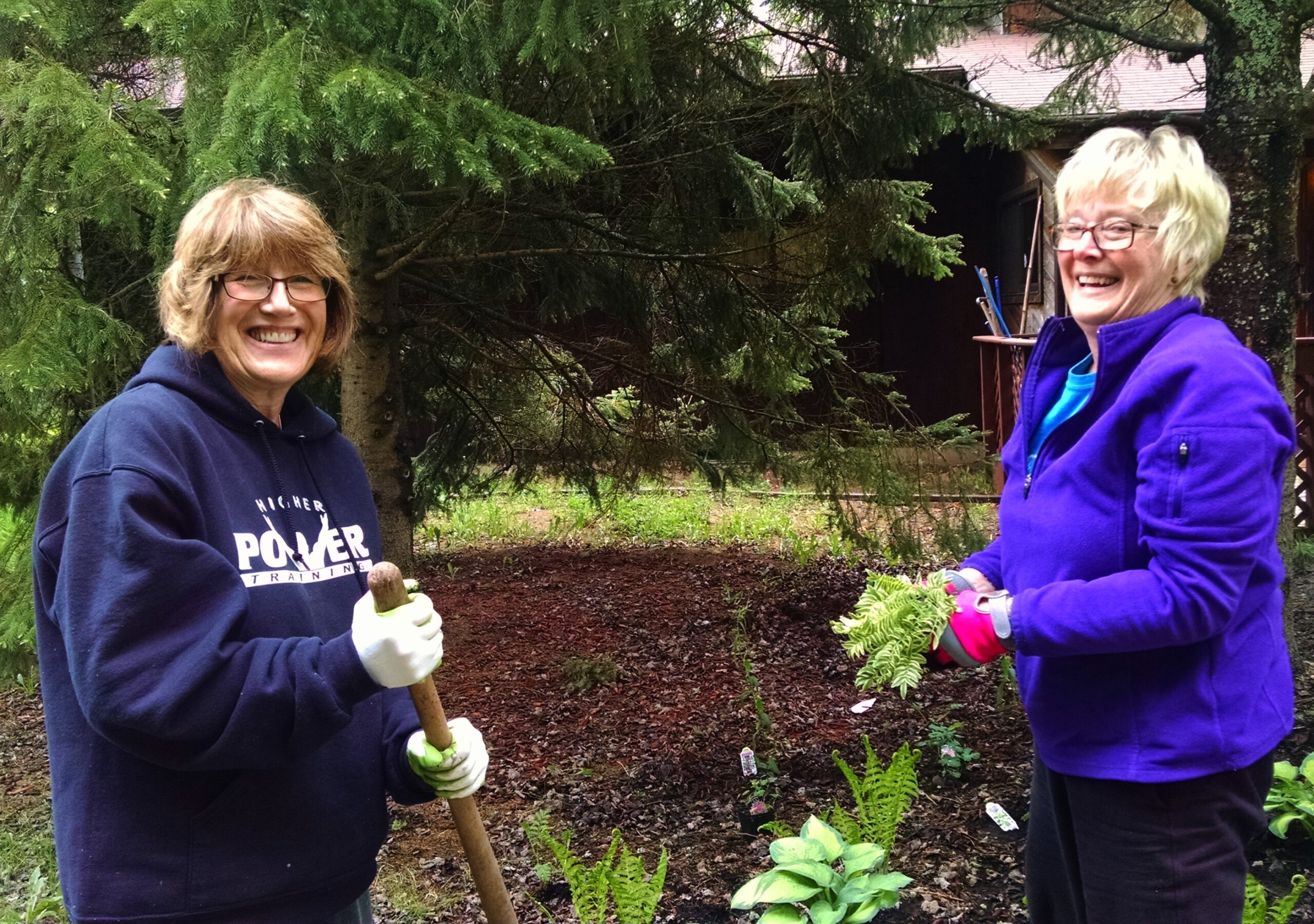 What's a general schedule for the weekend?
If you've been to a volunteer weekend at Amnicon before, it will be very similar to ones we've done in the past. 
Meals will be served at 8 am, 12 pm, & 5:30 pm each day
Friday – Arrive when you're able! Please let us know when you expect to get here when you RSVP. A small crew will be working on projects during the afternoon. Most people will be arriving around or after dinner time. 
Saturday – After breakfast we'll break into teams to work on projects together. We'll break for lunch, and then work again until dinner. After dinner we'll have time to relax together and reconnect around a campfire. 
Sunday – More work projects after breakfast, until lunch. Most people head home right after lunch.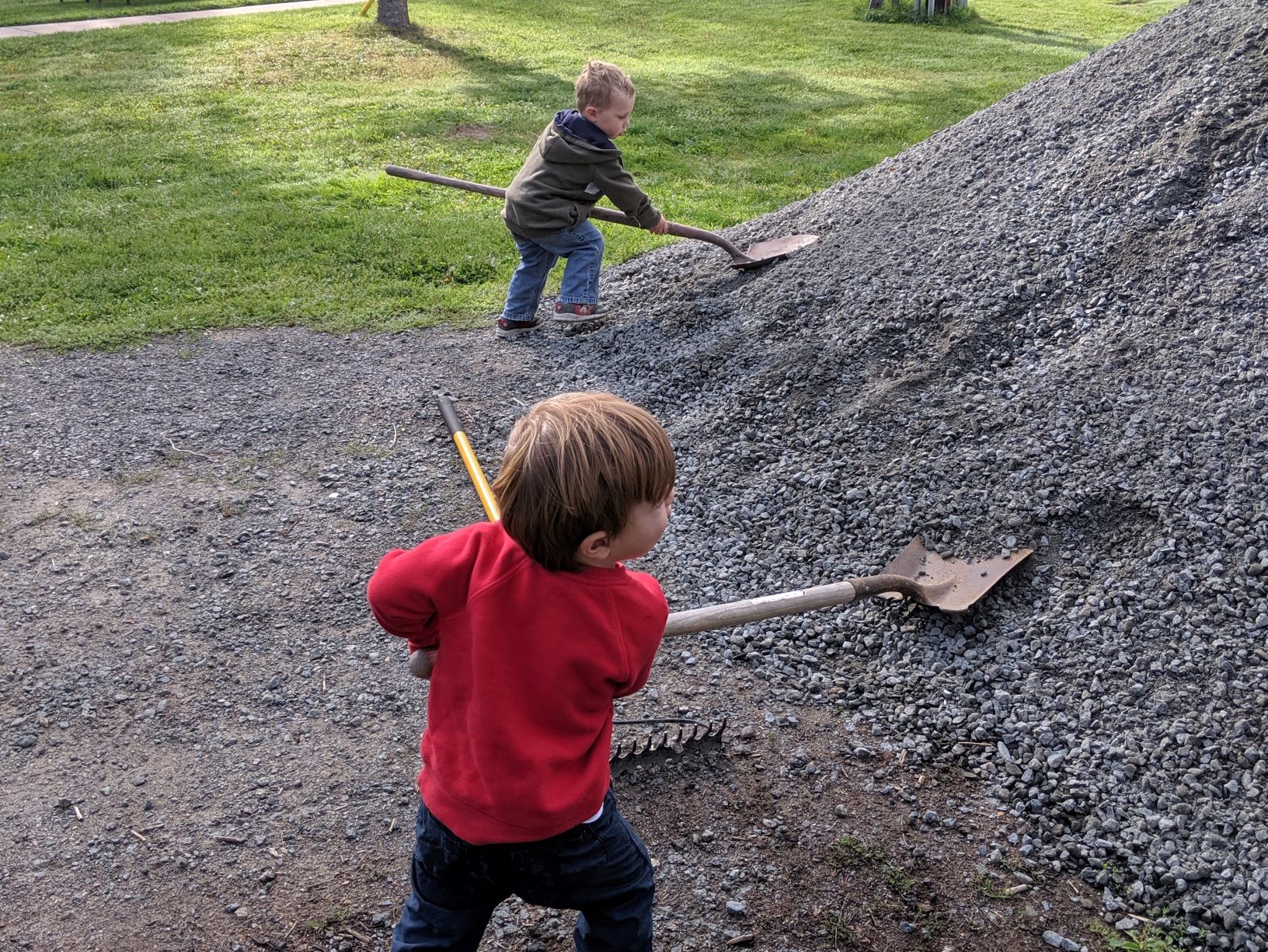 What about COVID?
We're taking a few very reasonable precautions to protect everyone from possible COVID transmission. Here are a few things you should know before signing up:
All group activities (including work projects, meal times, and hanging out) will take place OUTDOORS. Please come prepared for all kinds of weather. Meals will be served and shared under the new pavilion. 
Please bring a cloth face covering. We require masks to be worn while indoors, in case you'd like to use the restrooms in the lodge. 
Sleeping accommodations – We're trying to spread everyone out as much as possible, which means we have a much lower housing capacity than we typically would. PLEASE RSVP to ensure that we have a place for you to stay. Ideally, we'd like every family unit to have their own cabin space. If you've been vaccinated and/or feel comfortable sharing a bunk room with a very few other people, please let us know when you RSVP.