Serving at a Volunteer Weekend is a great way to get connected to the amazing Amnicon Community, and make a difference for our campers, summer staff, and retreat guests. We wouldn't be able to do this wilderness ministry without the support, effort, and love of people like you.
Thank you for coming. Thank you for serving. Thank you for being you!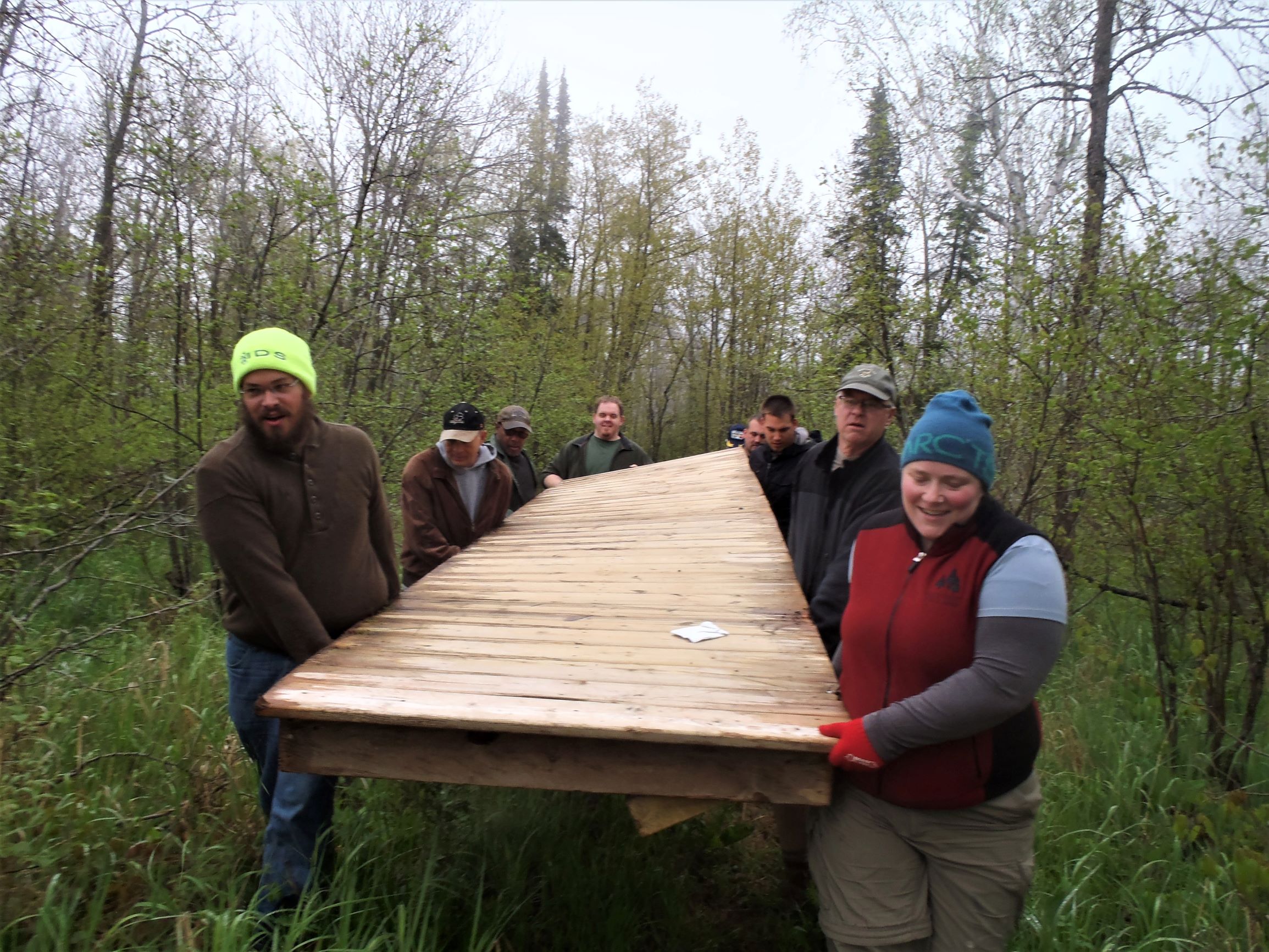 What are we working on this time?
Lots of fun stuff! All skill levels welcome! This weekend we're hoping to tackle:
Replacing the wood landing by the dock with a gravel pad
Adding a new food-service counter in the pavilion
Pre-packing all the food for our summer camper trips. Kids gotta eat, amiright?
Setting up the wall tents & Adizokan Village
Finishing up a few odd bits and handy projects around the site so that everything is ready for the campers to come in June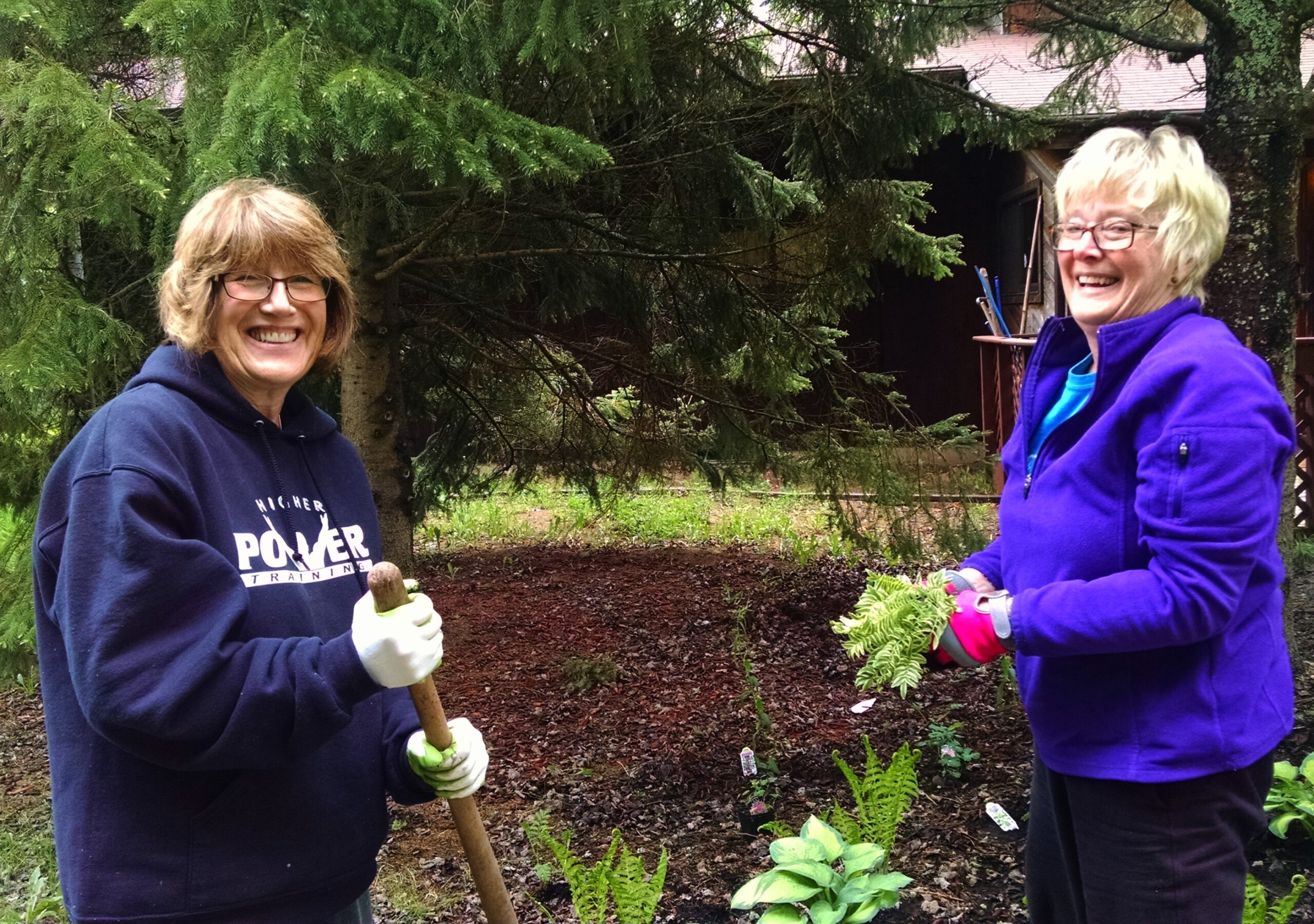 What's a general schedule for the weekend?
If you've been to a volunteer weekend at Amnicon before, it will be very similar to ones we've done in the past. 
Meals will be served at 8 am, 12 pm, & 5:30 pm each day
Friday – Arrive when you're able! Please let us know when you expect to get here when you RSVP. A small crew will be working on projects during the afternoon. Most people will be arriving around or after dinner time. 
Saturday – After breakfast we'll break into teams to work on projects together. We'll break for lunch, and then work again until dinner. After dinner we'll have time to relax together and reconnect around a campfire. 
Sunday – More work projects after breakfast, until lunch. Most people head home right after lunch.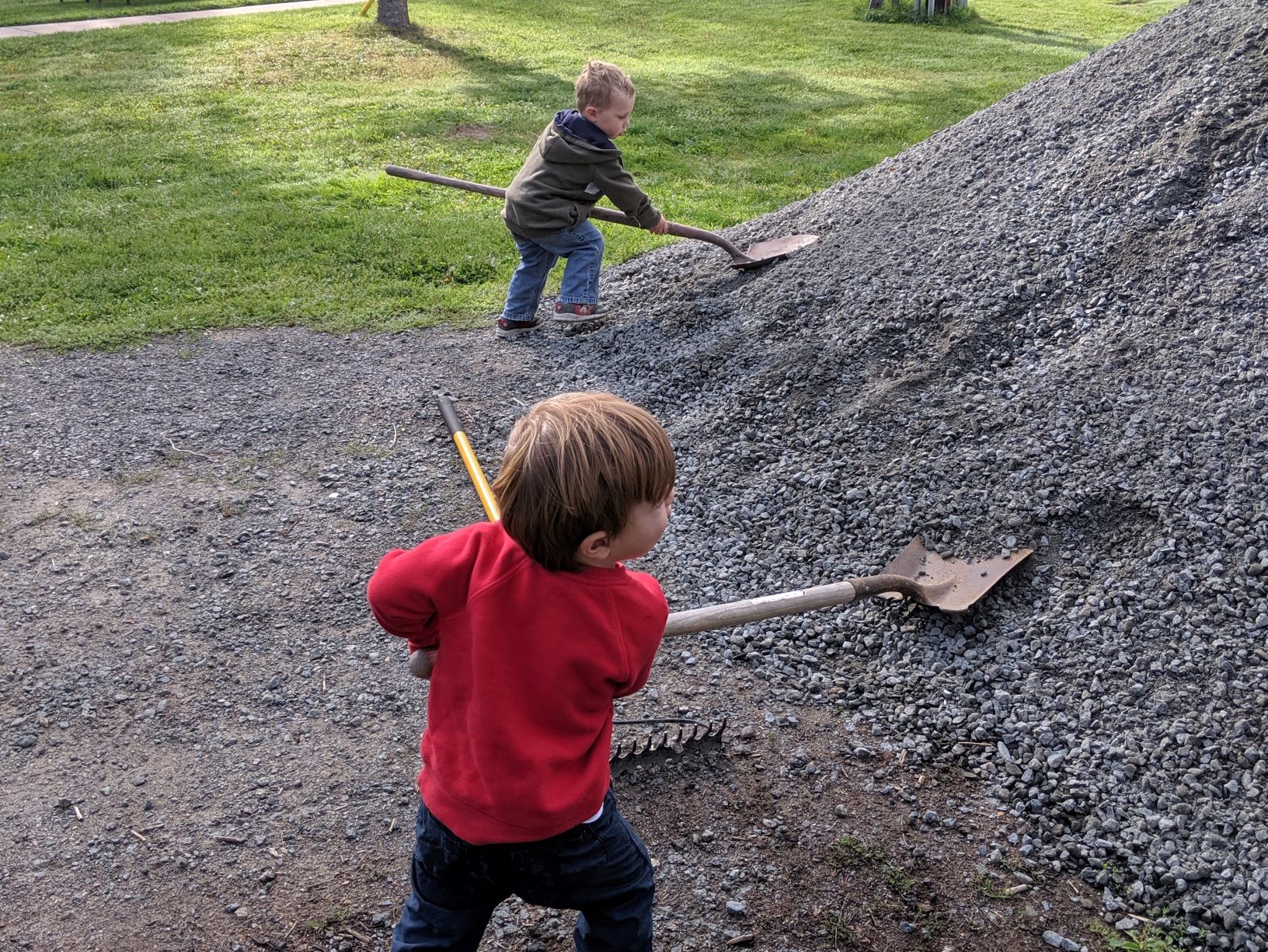 What about COVID?
We are no longer requesting masking or distancing in our indoor common areas at Amnicon. We encourage personal responsibility – please stay home if you have symptoms, take a rapid test before coming, and feel comfortable wearing a mask indoors if desired.
We'll be eating our meals outside in the Pavilion (unless it's uncomfortably cold) because we like being outside. We will have evening campfires/fellowship in the Pavilion, but people are welcome to hang out in the Fellowship Hall as desired.  
Sleeping accommodations – most people will stay in our common-space bunkrooms. If you have a specific need/request for private sleeping accommodations, please let us know when you RSVP and we will do our best to accommodate.