The Voyageur's Club
Adventures for Adults!
Doesn't it seem a little unfair that all the interesting, educational, and personal growth opportunities out there are reserved for students? Would you like to have big adventures, learn new skills, and make new friends? Then join us in the Voyageur's Club! We're offering a variety of adventures – one day canoe trips near the Twin Cities metro area, weekend long glamping adventures, wilderness skills trainings, and more!  These are fun experiences, designed to bring people together in a safe and meaningful way. Don't miss out! Sign up today!
Fall Colors Canoe Trip
October 1-3, 2021
$150/person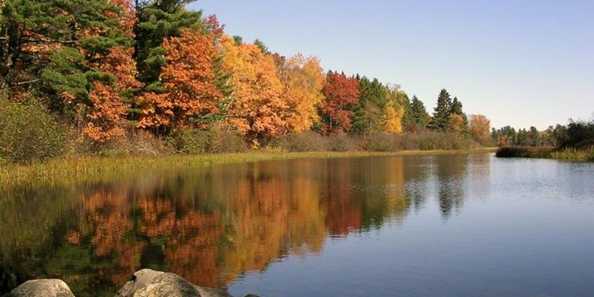 About the Location:
The Namekagon St Croix Scenic Riverway is an incredibly beautiful river that is absolutely TEEMING with wildlife! "Namekagon" is an Ojibwe word that means "place where the sturgeon are", and you are sure to see these impressive fish through the crystal clear waters as you paddle along. The river is also home to river mussels, otters, herons, and so many turtles. Paddlers also frequently enjoy spotting bald eagles in the towering white pines and graceful aspen trees along the river banks. The river current can sometimes be swift, but there are no significant rapids. 
Trip Overview:
You're welcome to come up to Amnicon a day early, because this trip starts bright and early on Friday morning! The group will meet over breakfast on Friday morning to get to know each other, and talk about what everyone is hoping to enjoy out of the weekend. Then, after loading up, we'll drive you out to the Namekagon River. You'll put in on the water and paddle to your first campsite. Campsites are rustic, yet well-maintained, and are located every mile or so along the river, which will give the group a lot of flexibility in terms of how far you'd like to paddle each day. After setting up camp, you'll enjoy dinner together around the campfire. As the sun sets you'll be welcome to dig deep into life with the rest of your group mates around the fire, under the stars. Saturday morning you'll wake up, enjoy a hot breakfast, and then take down your campsite and keep paddling. Saturday night will be similar to the previous evening. On Sunday you'll paddle to your pick-up point, where an Amnicon driver will be ready to bring you back to basecamp. After a brief closing ceremony, everyone in the group will be welcome to shower and rest at camp, or just head home right away. You can expect to be leaving Amnicon mid to late afternoon.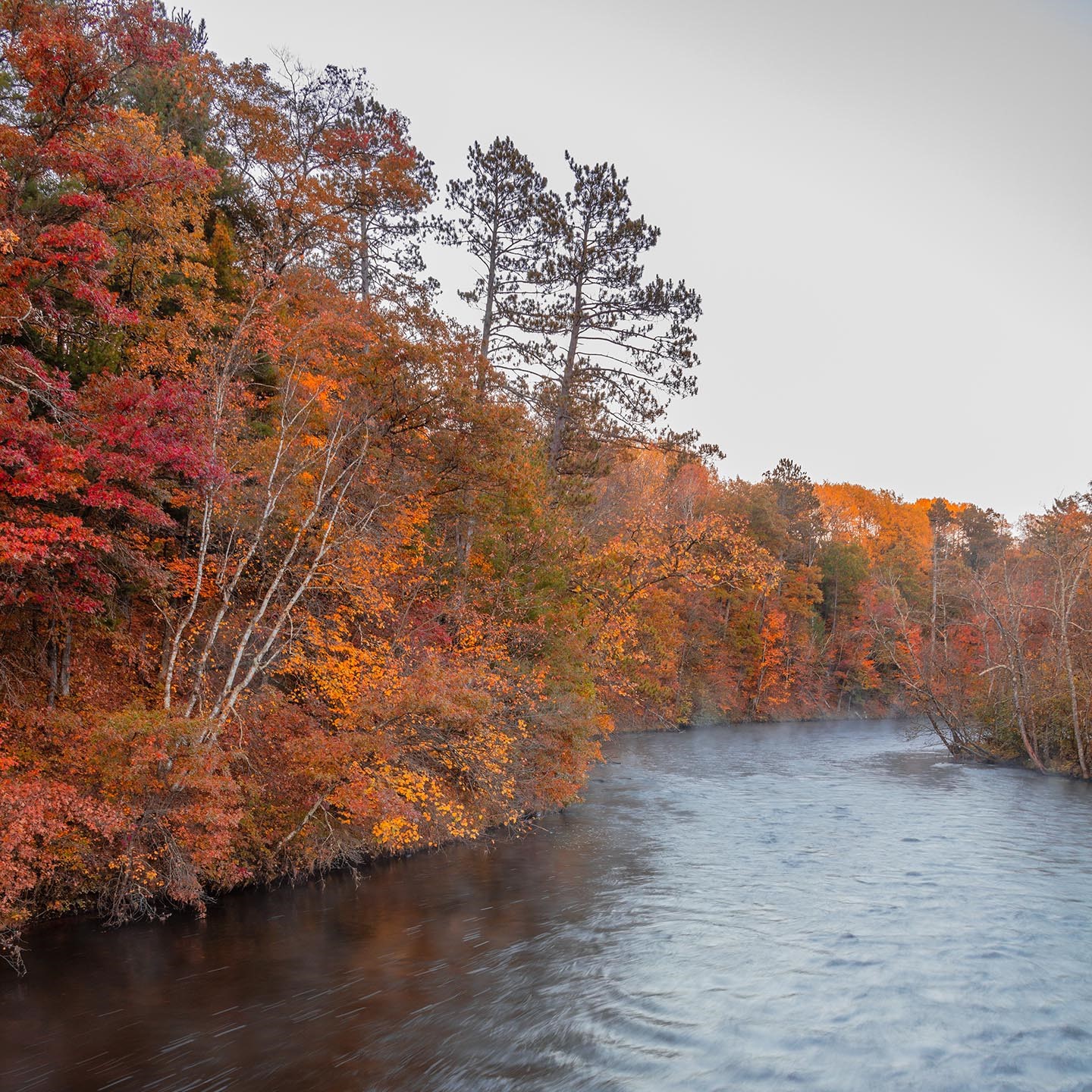 Frequently Asked Questions
What COVID precautions are you taking?
Amnicon Adventures are remarkably amenable to COVID precautions. You won't interact with anyone outside your group, all group activities will take place outdoors, and we'll mask up anytime we can't physically distance… and there's usually plenty of room to physically distance. The American Camps Association (our accrediting org) did a big survey in 2020 and found that camps who followed all of the above precautions had ZERO instances of COVID transmission. COVID can't stop us from having fun, making memories, or connecting with God, friends, and nature. 
There are a few other precautionary measures we're taking as well. If you're interested, click here to read our full COVID response policies.
Who can come?
Participants must be at least 18 years old, and in reasonably good health. These day trips are not handicap accessible. Participants must be able to stand, sit, and walk independently and be able to lift and carry 30 pounds over a short distance. Participants with chronic medical conditions must be able to manage their care without assistance, and have not had any medical emergencies within the last year. 
What is the cost?
This trip costs $150/person, and that covers all the food, guides, and gear you'll need to have a fantastic experience!
As always, we never want money to be the reason why someone wouldn't get to come to Amnicon. If you'd love to join us for a day trip but the price is prohibitive, please don't hesitate to contact us. We're more than happy to work something out.
What will the spiritual component of the trip be like?
We are a Lutheran-affiliated camp, so there will be a spiritual side to this adventure! 
All spiritual elements of this trip are designed to bring people closer to each other and closer to God. Do you have doubts, struggles, questions? Good! This is a safe place to share those and talk about them openly. Have you walked with God for a long time? Good! Please share that too, and be ready to learn from the life experiences of the other humans in the group.
Wondering Something else?