We understand how hard it is to break away from the craziness of life and into the time and space to do what really matters.
We understand how important it is for individuals, families, youth, and adults to find meaningful experiences that promote discovery and growth.
We understand how vital it is to be a part of a community where people are brought together to join in the gift of grace as equal, lovable and capable children of God.
As a wilderness adventure camp that offers year-round wilderness trips and retreats, our mission is to welcome everyone into unique experiences of community and adventure, equipping people to step outside their comfort zones and experience God's grace.
Our rustic and secluded site sits on the Wisconsin south shore of Lake Superior, an easy half-hour drive east of downtown Duluth, MN.
We are a member of Lutheran Outdoor Ministries (the organization of ELCA affiliated camps and retreat centers) and proudly accredited by the American Camp Association.
We are a 501(c)3 nonprofit, owned and operated by the Camp Amnicon Foundation, a community of donors, volunteers, and supporters that are dedicated to making sure you have the opportunity to experience "grace beyond your comfort zone."
The Mission of Amnicon is to equip people to experience
Grace Beyond Their Comfort Zone
through adventure-centered programming, life in Christian community, and access to wild places in God's creation.
Click play to see some of the ways we live out this mission!
Welcome people just as they are, valued and loved by God.
Foster Christ-centered community that affirms the individual and builds meaningful relationships.
Promote growth, confidence, and change through wilderness challenge and adventure-based camping.
Model and teach stewardship of God's creation and nurture of nature.
Provide Christian programming that helps participants find faith on the trail and equips them to navigate life's challenges.
Develop and train competent staff who plan and lead fun and safe wilderness experiences.
Some of the especially important ways we live out our values include: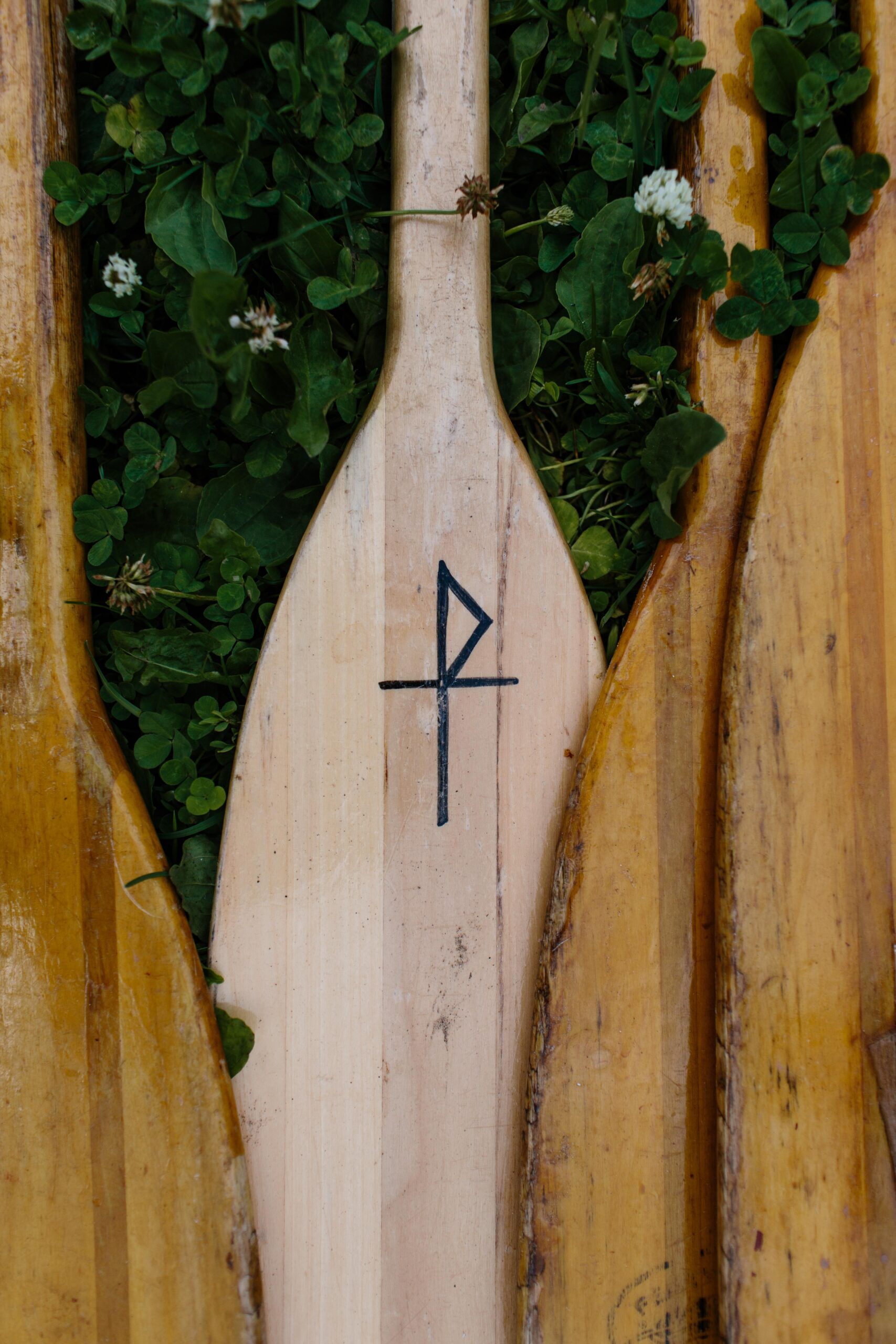 Accepting, welcoming, and including individuals within a wide range of faith and spiritual beliefs (or lack thereof), Christian or otherwise.
Partnering with a wide variety of faith-based, community, social service, and outdoor-based organizations that share in one or more of our values, regardless of whether or not those organizations identify as Christian or religious. 
Accepting, welcoming, and including LGBTQ individuals and groups. We do our best to provide the unique facility accommodations desired by each transgender guest. 
Recognizing that we own land and have adopted words as our own that first belonged to the indigenous communities that called our land home. We recognize that our native communities were unjustly excluded from this and we are in the process of building education and reconciliation into the life of our organization.
Providing free and accessible opportunities for communities of color, recent immigrant communities, and other under-served or marginalized communities so they can experience growth through wilderness adventure. 
Working to care for and steward the land that we own and waters that surround us, as well as making decisions and operating in a way that promotes environmental sustainability for all of creation and fights climate change.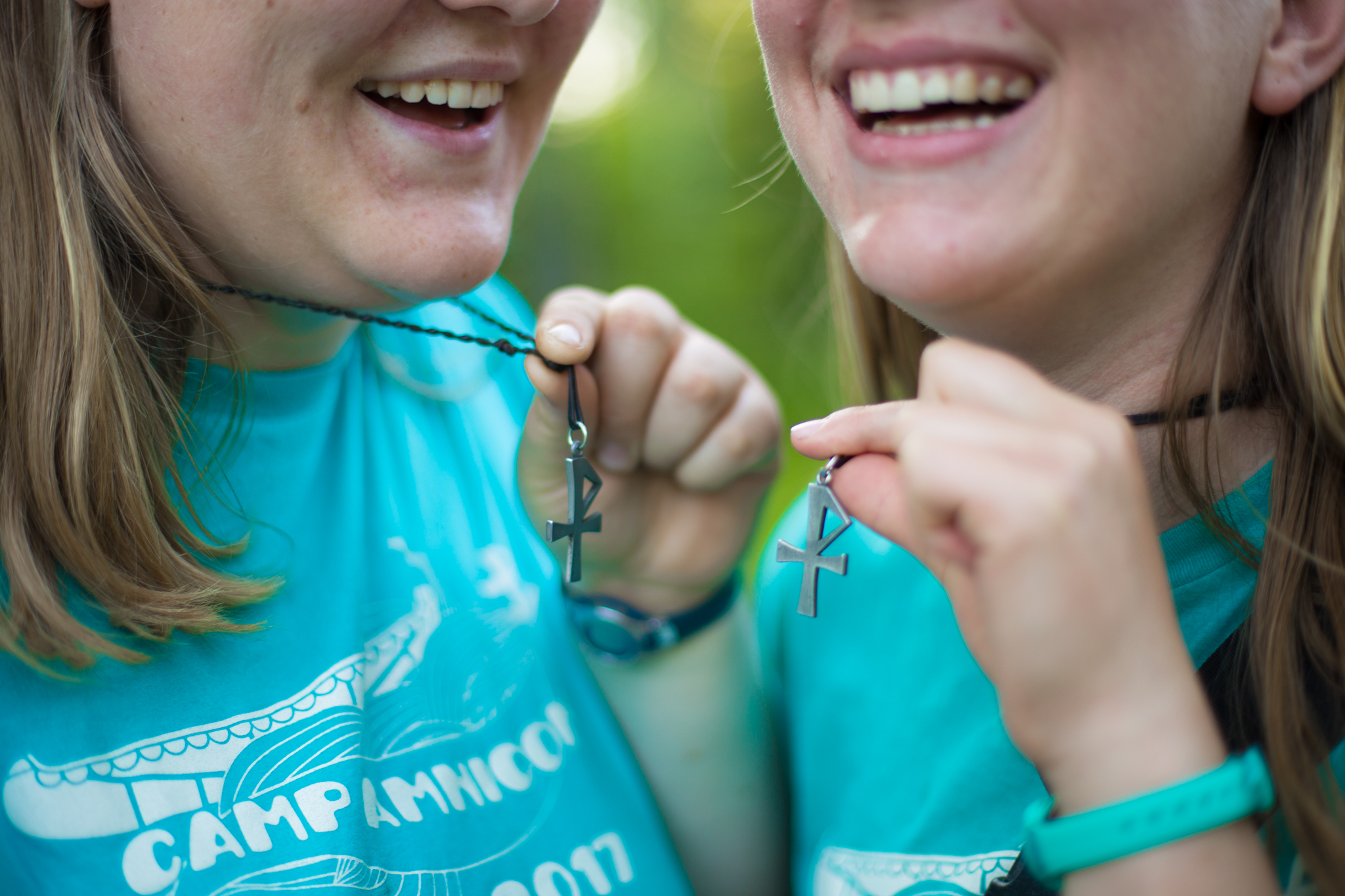 The chi-rho is an ancient Christian symbol for community and Christ. It is comprised of two Greek letters. The chi (rhymes with eye) is the cross shape, and the rho (rhymes with go) is the P. Together they are the first two letters in Cristos, which means Christ. Early Christians would use the chi-rho as a way of identifying each other. In a world full of persecution and danger, a chi-rho meant they were safe with each other and that God was with them. It still means that today.
Amnicon has adopted the chi-rho as its own, and gives a chi-rho necklace to everyone who comes on an Amnicon trip. It reminds our campers of the communities we form when we venture into the wilderness, and the lessons we learn while we're there. The pendants are made of pewter, which is an amalgam of many different kinds of metals, just as our communities are formed of many kinds of people. It is strung on a leather strand, a natural and rustic material just like the experiences we create here. For each trip you come on as a camper, or for each year you work on staff, you get to add another knot to the leather. Every knot is a significant achievement, and some people have as many as 25 knots in their leather! 
Every chi-rho and every knot comes with a blessing and a promise. We want our campers and staff to always know that they are Capable and Lovable Children of God and that they will always have a home here at Amnicon. If you ever lose or break your chi-rho we will always replace it for you, free of charge, and send it to you with another blessing.
adventure trips
Going into the wilderness together as a small group is one of the best ways for people to grow personally, for groups to bond strongly, and for everyone to encounter God in totally amazing and unique ways.
group Retreats
With it's large, cozy gathering room and beautiful views of the Amnicon River valley, this rustic lodge is a great space for your church group to bond, your family to gather for holidays, or your work team to brainstorm.
personal Retreats
The experience of taking a personal retreat is gaining popularity as people recognize the need to take time for renewal. In our hectic world, these cabins provide a space free of distraction to slow down the pace of life, restore balance, wander, think, and pray
our land is protected forever
We've set aside some of our land, protected from development. Forever.