Courses & Events
COME JOIN THE FUN!
Check out the upcoming courses & events we're planning!
For questions & to RSVP…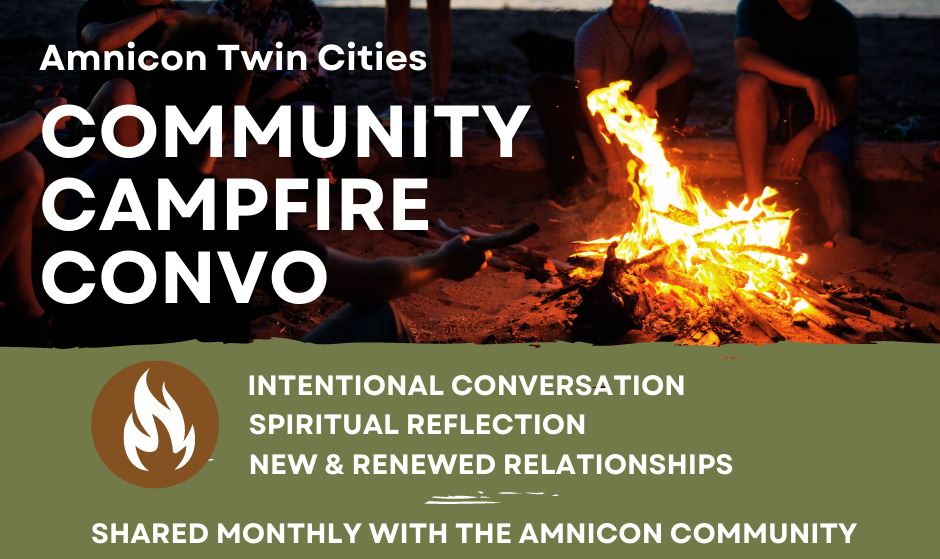 You are invited to join in for a monthly Amnicon Twin Cities: Community Campfire Convo. "Convo." referring to both conversation as well as convocation (a gathering of people). Each month is an opportunity to connect with the broader Amnicon Community around a fire year-round. Come and engage your spirit with genuine friendships some of which were kindled in the north woods and some new, but all sustained around the fires of God's grace and authentic community back home.
Upcoming Convos:
Thursday, October 13th – 7:00-9:30pm – Bethany & Brendan Ringdal's Backyard (Click Here to Request their Address)
Thursday, November 3rd – 7:00-9:30pm – Location TBD
Thursday, December 1st – 7:00-9:30pm – Location TBD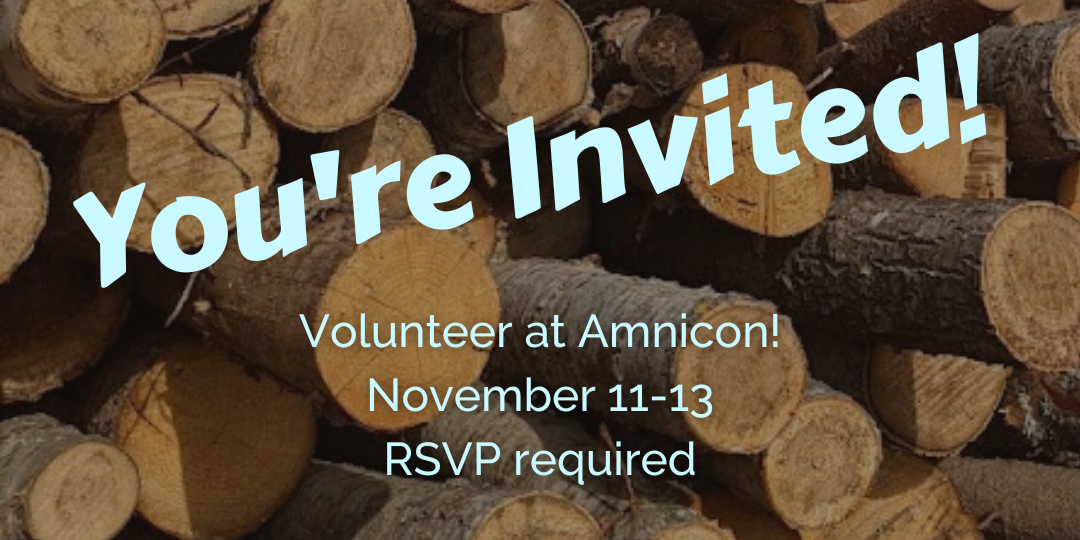 Volunteer Work Weekend: November 11-13!
We love our volunteers! So many aspects of this vital ministry would not be possible without the help and dedication of our amazing volunteers. Join us Nov 11-13
General Schedule:
Friday, Nov 11: Arrive in the afternoon or evening as you are able. We'll have a few things to do, but mostly people are just getting settled in and catching up.
Saturday, Nov 12: We'll start the day with breakfast @ 8 am. After eating we'll divide into teams to get projects done. It's so satisfying to see a marked change, and a visible difference afterwards! Lunch is at noon, and dinner is at 5:30. After dinner we'll hang out around the fire or hike down to the beach.
Sunday, Nov 13: We'll finish up any final projects, and clean up the site before lunch. Most people will head home right after lunch. 
What are we working on this time?
Filling up the wood shed for winter
A few building projects around the site
More…TBA! All skill levels welcome 🙂
Food & Housing? 
Provided free of charge by camp! Most people will be staying in the bunkrooms in the lodge, although the personal retreat cabins are available for those who need that. If you have a specific housing need, or a dietary restriction, please let us know when you RSVP!
We hope you're as excited as we are for our annual fundraising event! 
We'll send you occasional updates, events, and opportunities from Amnicon.
We'll keep your info safe.