Protected forever
As wild places are becoming harder to find, we have made sure the land we call home stays forever.
In 2014 we put 500 acres of our land into a Conservation Easement to protect it from development, forever.
That means that even after Camp Amnicon no longer exists as an organization, the land will still be protected. The forest will never be destroyed and the river and lake shores will never be degraded. This amazing opportunity was granted by the West Wisconsin Land Trust, Enbridge, and the Amnicon Foundation's Board of Directors in partnership with the Wisconsin Department of Natural Resources.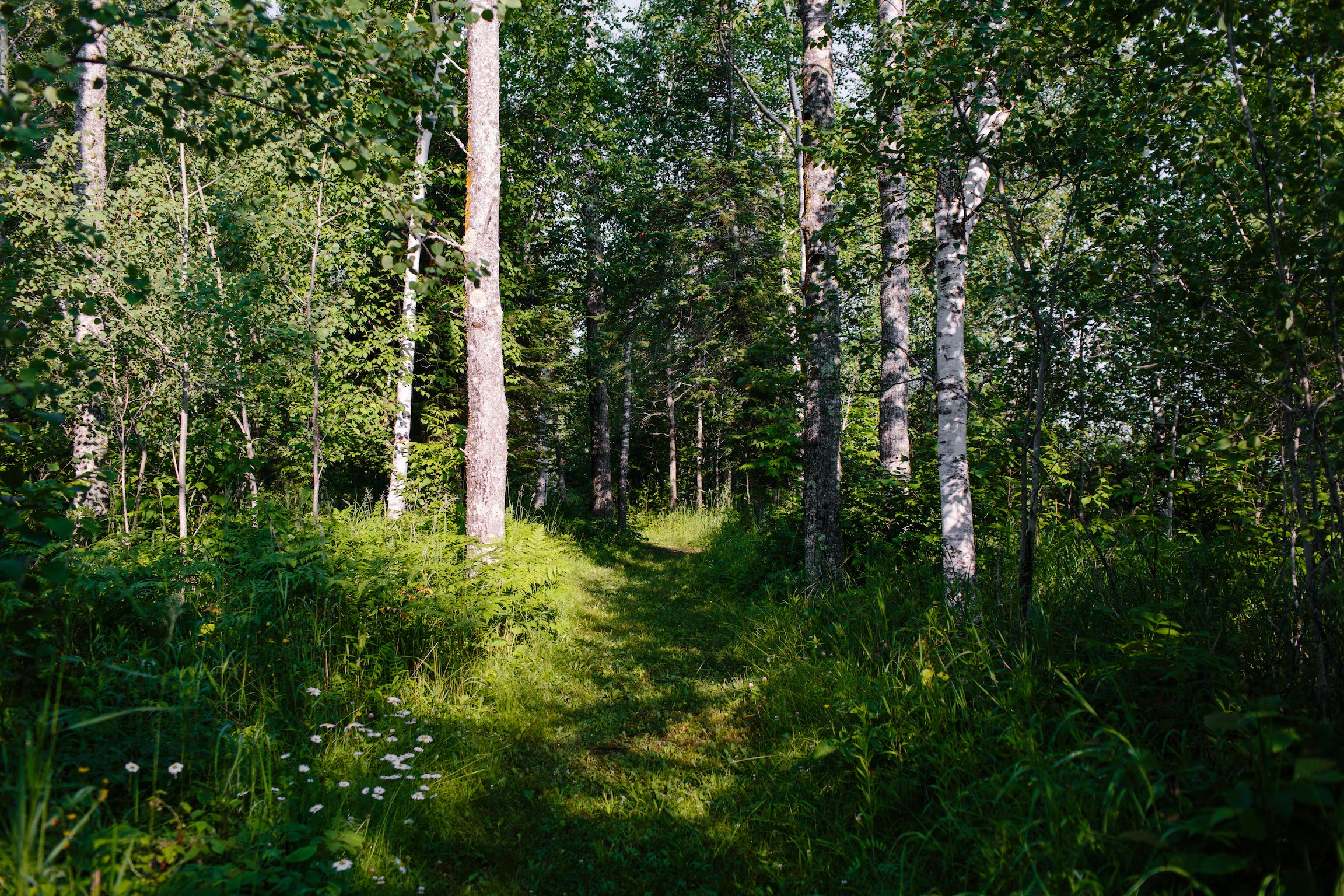 Over 118 different species of birds can be found here each year. The birds that have been spotted at Amnicon have also been tracked as far north as Canada and as far south as Costa Rica. Amnicon is in a unique position to be a rest point along their incredible migration journey. Traveling south each fall, migratory birds tend to fly counter clockwise around the western tip of Lake Superior, and then come south, up the Amnicon River. Here at the mouth of the river they find what they need to continue on their journey: plenty of food and places to rest. Late May is the best time of year to come see the birds, followed closely by mid-September to mid-October.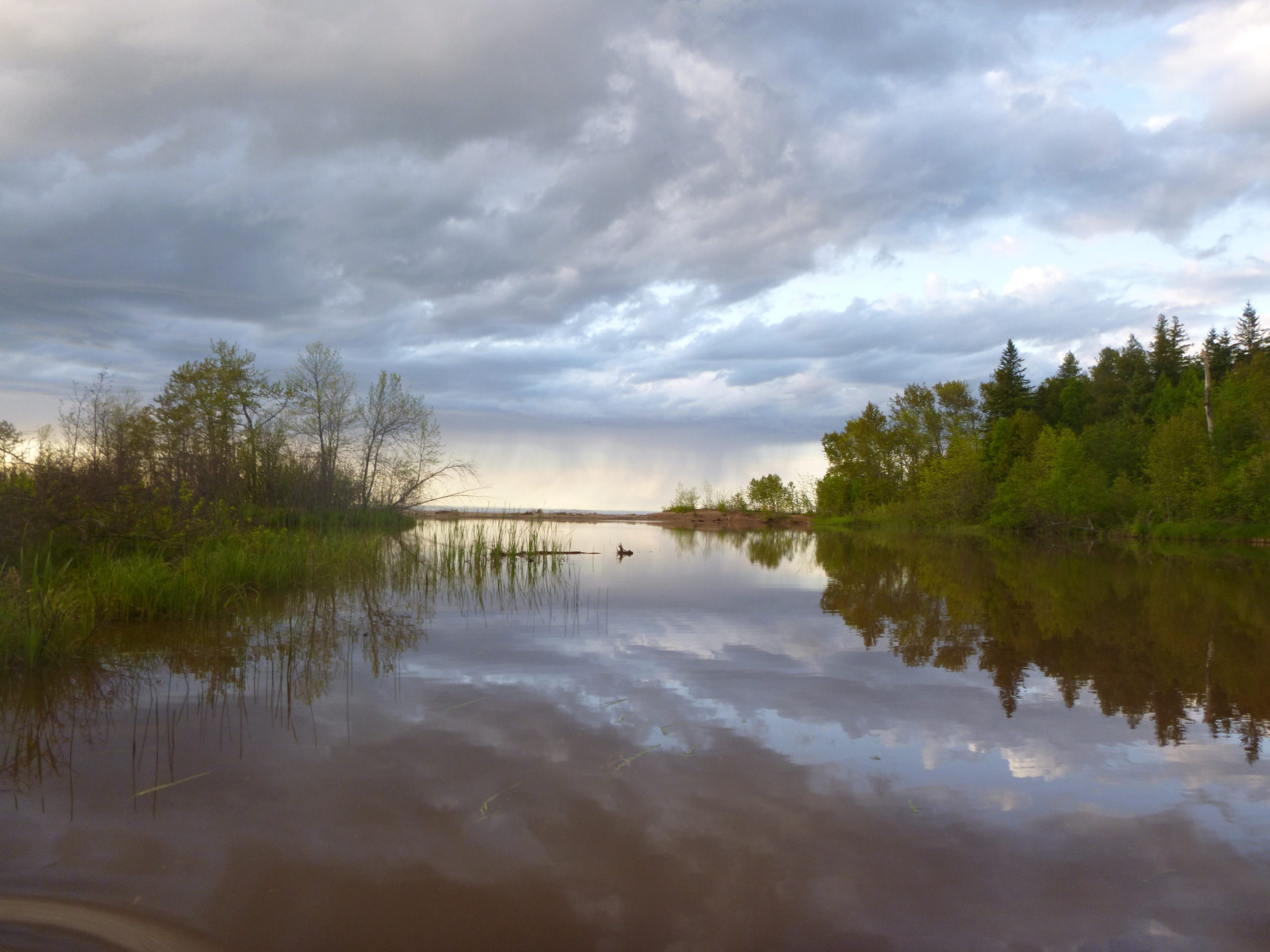 We are home to an abundant diversity of ecosystems. Along the Amnicon River you can find lush marshes full of cattails, water lilies, red-winged black birds, red-eared turtles, and more. Paddlers on the river often see evidence of the beavers, and some have even had river otters swim up to them! On our 1/2-mile-long sandy beach on the South Shore of Lake Superior you can often watch sea gulls and terns, and see the evidence of eagles and plovers. Tucked back from the shorelines, you can hear the frogs sing in the alder thicket marsh, between the huge ferns and wild cabbages. Further inland, a grassy fen is the home of turkeys and porcupines. There is so much to explore here! Trails encompassing our property provide great access to all kinds of wildlife, and many visitors enjoy bushwhacking off-trail to discover hidden streams, cedar groves, beautiful clearings, and peace in the wilderness.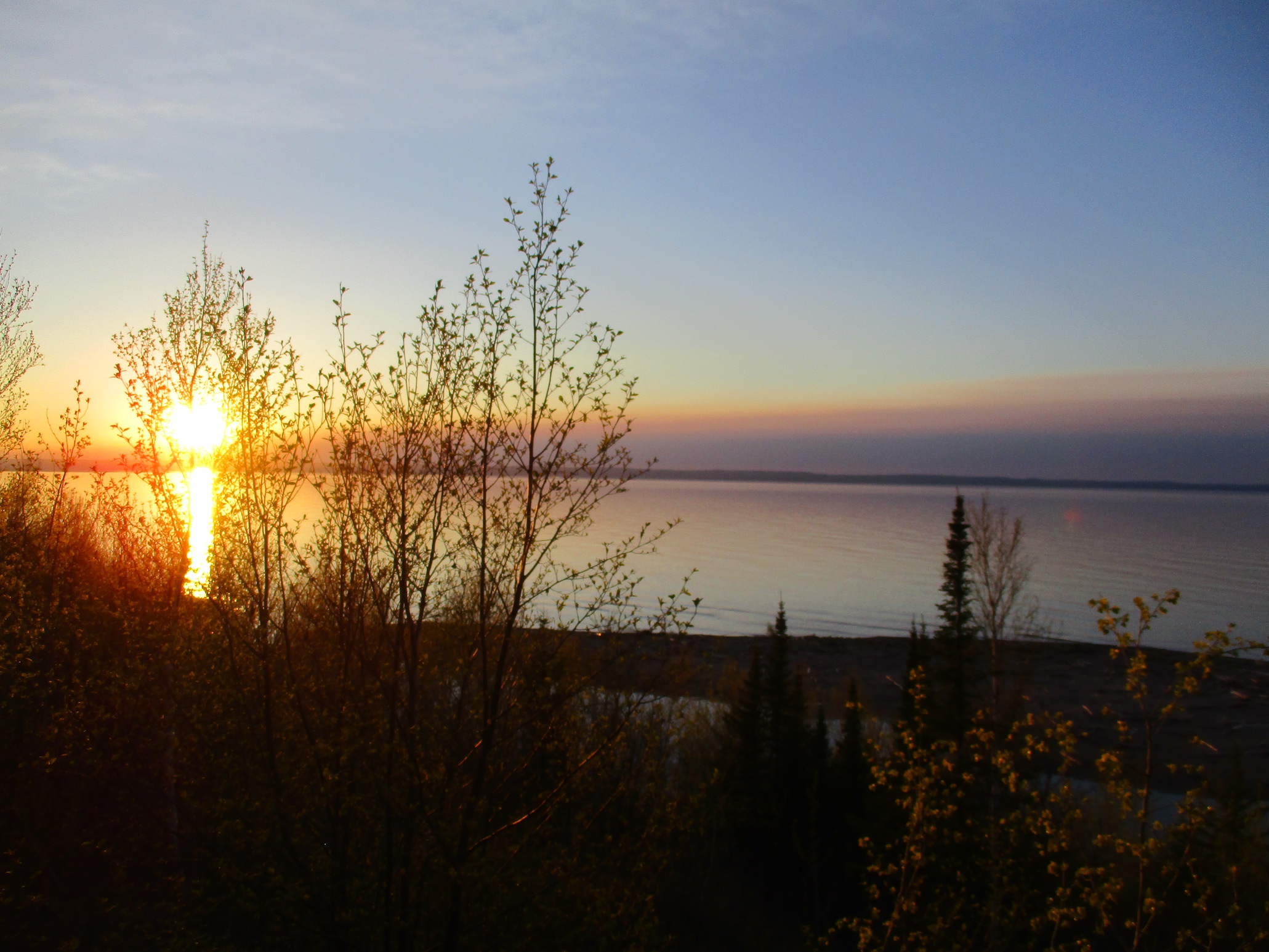 Come explore for yourself
We would love to share this amazing place with you! Enjoy the bird songs in late spring. Ski or snowshoe all winter long. Hike the trails and paddle the river in late summer. Watch the sunset over Lake Superior all year round. This is a place where you can find rest, and fill your soul. Come by yourself for an experience in solitude, or share this place with a group for a community-building experience unlike any other. Welcome the wild places of God's creation.