MAKE AN IMPACT
Your support allows youth, families, and adults to grow in confidence and faith through wilderness experiences.
Give online now
Financially
Give your money, help change someone's life – it's that simple. Give online now or consider a variety of other options for your donation. 
Volunteer
Volunteers are the heart and hands of Amnicon. Our volunteers don't just give their time and sills, they are part of an amazing and unique community.
Wish List
Consider donating an item or two on our Wish List. No matter big or small, every item makes a difference to the Amnicon experience.
Prayer
We feel honored if you choose to pray for our staff, campers, and guests and that they experience God's wonder and grace while at Amnicon.
EVERY GIFT MAKES AN IMPACT
"Thanks for giving me the opportunity to experience these trips. Each year I go home with so much courage and confidence in myself.  Amnicon really is a place where I feel safe and loved. It's always an amazing experience!"
– Josselyne
GIVE ONLINE NOW
We use PayPal for secure and easy online giving. You do not need a PayPal account for one time donations.
GIVE MONTHLY - RED CLAY COLLECTIVE
Make giving easy by setting up automatic recurring payments. Even just $10 a month makes a big impact!
GIVE BY MAIL OR PHONE
 We will gladly accept donations via checks through the mail and credit card donations over the phone.
8450 E Camp Amnicon Rd
South Range, WI 54874
AMAZON SMILE
Shop on Amazon? Use AmazonSmile and with every purchase, Amazon donates 0.5% of your Amazon purchases to Amnicon!
IN-KIND DONATIONS
We consider material donations such as real estate, reliable vehicles or equipment, quality appliances, electronics, and more.
THRIVENT
If you are a Thrivent member, you can choose to designate your CHOICE DOLLARS or request an ACTION TEAM grant to make a difference.
IRA DISTRIBUTIONS & STOCK TRANSFERS
There can be several advantages for making your donations through an IRA Charitable Distribution or a gift of stock. Contact your fund advisor or download our flyer to learn more. 
ANNUAL FUND
Gifts to the Annual Fund provide year-round operational support to ensure we are able to continue to provide impactful wilderness adventures.
CAMPERSHIP FUND
Gifts to this scholorship fund ensure that no one is unable to have an impactful wilderness adventure do to financial reasons. 
MEMORIAL GIFTS
Donations made in memory or honor of someone can be designated for a variety of purposes or be used to create a lasting memory on our site.  
PLANNED GIVING
Including Amnicon in your will or estate plans gives you the opportunity to provide a lasting legacy for this ministry. Contact Jesse Weiss to discuss this opportunity.
We're always in need of dedicated people.
Are you interested in volunteering for a day, a weekend, or on a regular basis? We'd love to have you! We'll even trade a few nights in one of our personal retreat cabins for a few hours each day volunteering while you're here. Check out some of volunteer needs below.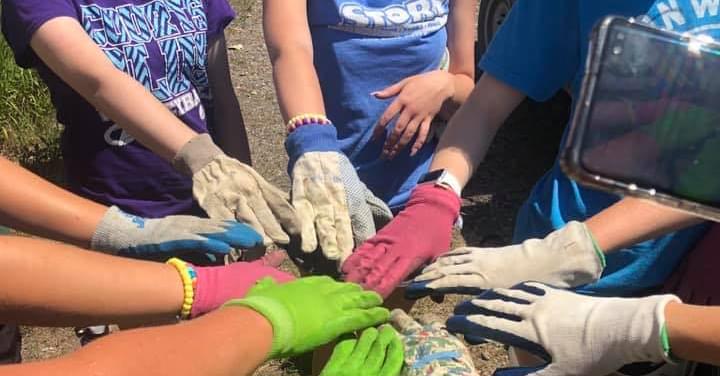 Social Media Advocate
Do you have experience with photo editing or graphic design? Come help us! Work remotely or from camp and help us stay connected with our campers, seasonal staff, volunteers, donors, and the rest of our Amnicon Family!
Photographer
Do you love taking pictures? We often have events at camp, on trail, and in town which we would love to be photographed. BYO camera and get ready to have fun, connect with people, and help us tell the Amnicon story!
Trail Maintenance
Do you love working outdoors? We have several miles of hiking trails that can always use a trim! Removing obstructive branches, filling in pot holes, and weed whacking are all satisfying ways to make our site more safe and hospitable for our campers and guests seeking to experience the peace of the wilderness.
Housekeeping
Hospitality is important to us! We can always use help cleaning the lodge, the dining hall, and the hermitage cabins between guests. Your valuable service will have a direct impact on the people we serve.
Getting rid of unused or doesn't-quite-fit-right gear? Amnicon LOVES used gear – reduce, reuse, and recycle! We also love and appreciate new gear, if you're interested in purchasing & donating something to camp.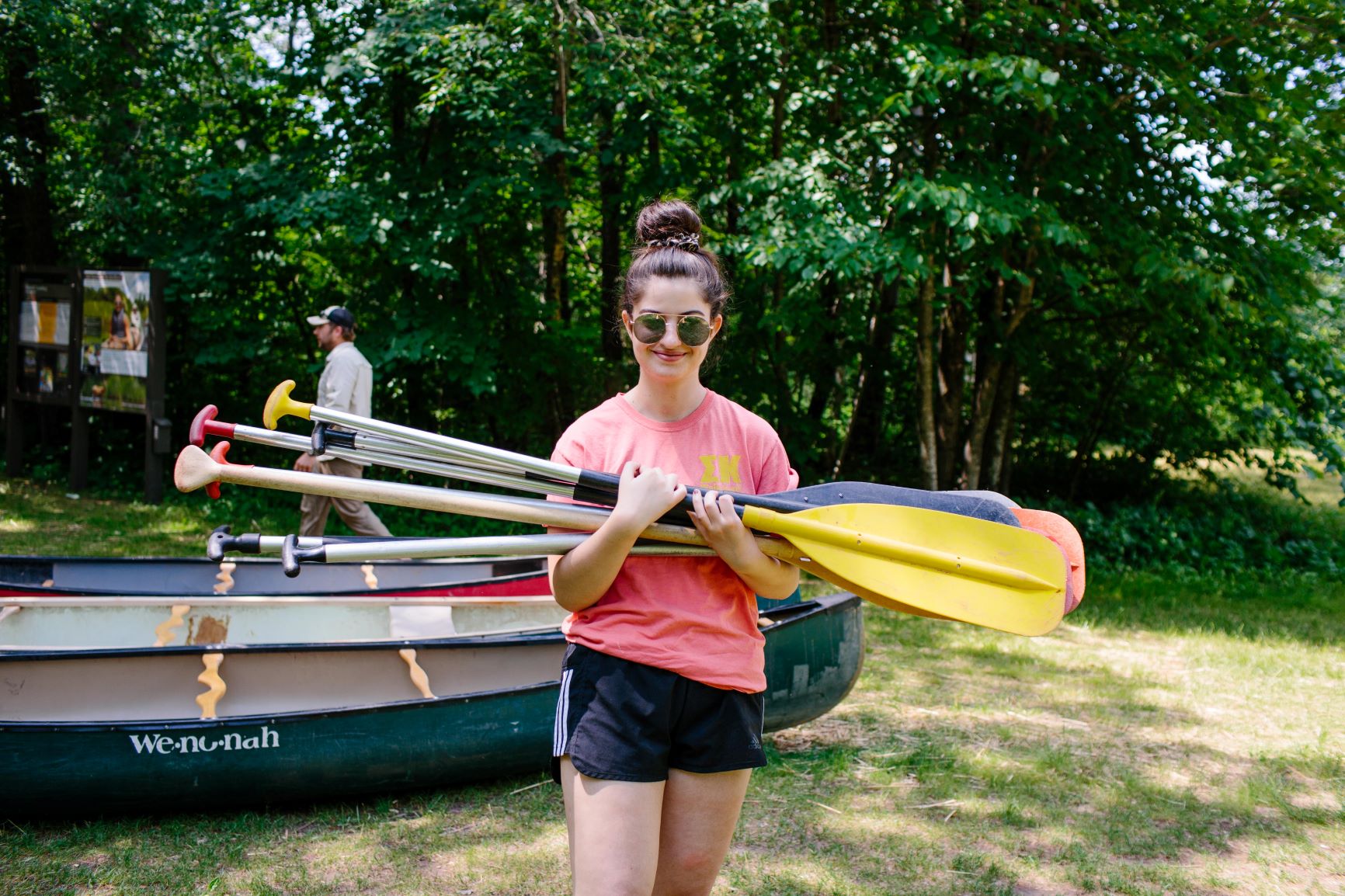 Trail Gear & Equipment
Sleeping Bags (Synthetic ONLY, mummy style preferred, rated 45°F or colder)
Dry bags (20L or larger)
Duluth Packs
Digital Cameras for use on trail (used is great! GoPro is best!)
Snowshoes, all sizes
Food barrels (these ones!)
Hammock Bug Nets
Canoes & Paddling Equipment
Paddles (short, plastic)
Lifejackets, all sizes (Type III, USCG certified)
16′ or 17′ Canoes – Royalex or Polyethylene is preferred
Solo Canoes – for use on the river at camp
Cedar Strip or Canvas – for decoration!
North Canoe
Furniture, Vehicles, & Electronics
Beds, size twin or full
Couch or comfortable chairs
RV Camper
HDMI Projector
Chainsaws or Trimmers (STIHL brand is preferred)
12 or 14 ft single-axle utility trailer
Small Dump Trailer that can be pulled behind a UTV or Tractor
Truck/Pick-Up in good condition
Do you have something to donate?
We feel honored if you choose to pray for Amnicon.  Here at Amnicon we hope to show all individuals ways to see and experience "grace beyond their comfort zones." Please think of the well-being of our staff, campers, and guests and that they experience God's wonder and grace while at Amnicon.