Flambeau River RAmble
Welcome to White Water!
Ages: 11+
Trip Length: 6 days / 5 nights
Group Size: 3-10 people
Cost: $4750/group
CREATE A GROUP
Located in the heart of Wisconsin, the Flambeau River is considered one of the best paddling rivers in the country. The river is wide and the current starts out slow, giving novice paddlers the chance to learn and practice their skills before encountering small riffles and rapids. The rapids grow progressively larger, culminating in a really fun set of Class II rapids on the last day, right where we pick you up.
Along the way you'll enjoy the beautiful forest and abundant wildlife. 
Fun Fact: The Flambeau River got it's name from the French Fur Traders (Voyageurs!) who watched the native people fishing along the river using flaming torches.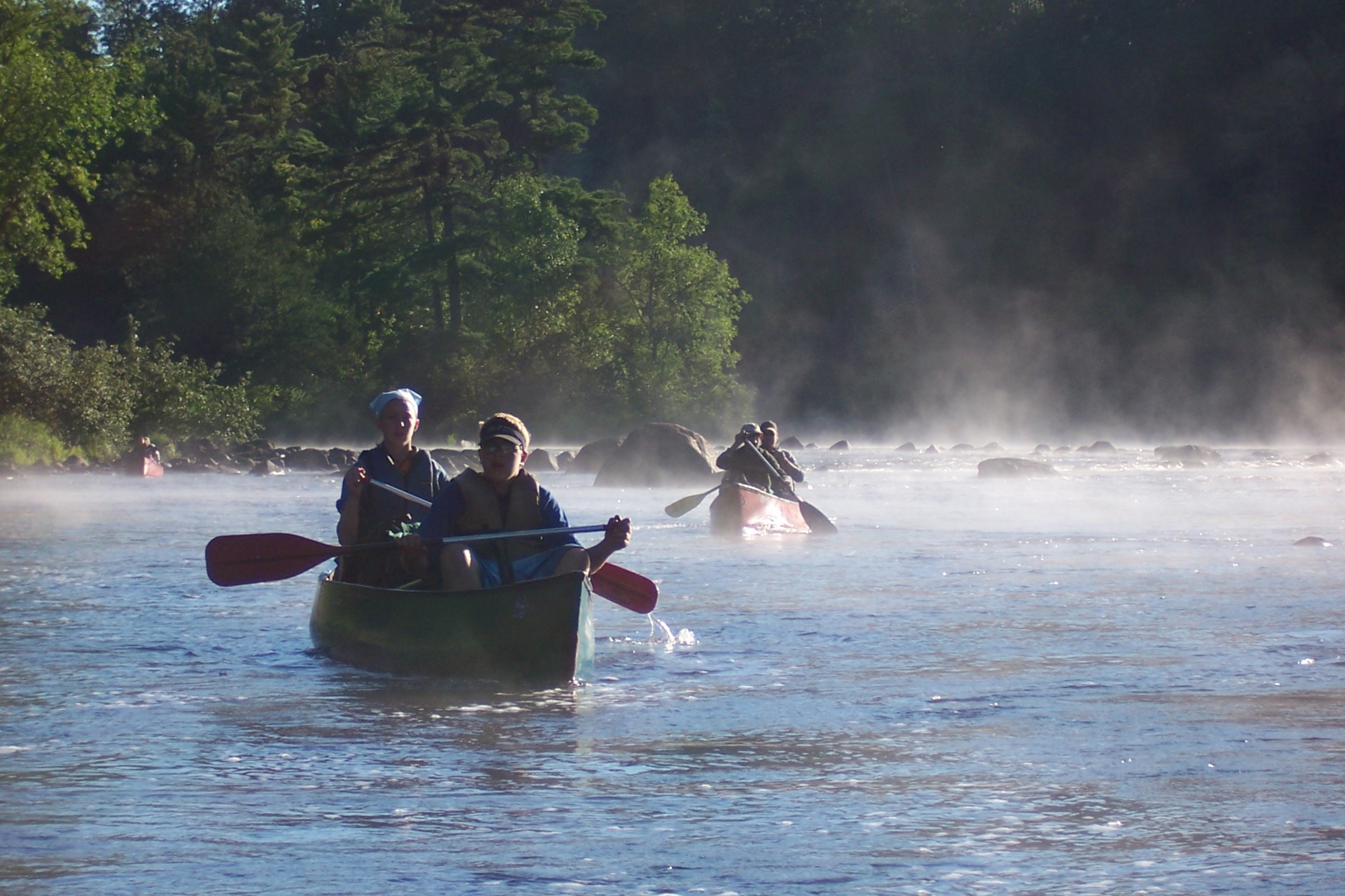 On the first day, you meet your guides and learn everything you need to know, such as how to pack and what to do if your canoe tips, so that you feel prepared to take on the challenges of the week. That evening we'll do a big campfire at sunset on our sandy beach of Lake Superior.  The next morning, we drive you out to the Flambeau and the Adventure Begins!
You spend each day paddling down the river, setting up camp each afternoon. There is time to swim, explore, and play each afternoon before cooking dinner over the fire. On most trips, guides will start and end each day with a meaningful community conversation around the fire.
The trip culminates in a campfire and closing ceremony back at our sandy Lake Superior beach. With a sky full of stars above you, the biggest lake in the world beside you, and surrounded by your companions, it is plain to see the benefits of experiencing the wilderness while connecting with others. 
frequently asked questions
Who can come on a Flambeau trip?
Trip participants must be:
At least 11 years old on the first day of the trip,

In reasonably good health,

Able to lift and carry 30 pounds over a short distance,

Able to swim 25 yards and tread water for 30 seconds while wearing a USCG certified Personal Floatation Device (life jacket)

Able to walk half a mile over uneven terrain without assistance, AND

Have a licensed medical practitioner sign a health form certifying that they are healthy enough to engage in the kinds of activities we'll do on this trip.
Anyone with a chronic medical condition must:
Be able to manage their own care without assistance,
Bring all their own medications and supplies,
Be willing and able to communicate with Amnicon staff if they're not doing well,
Have experience managing their condition during prolonged periods of increased stress & activity, AND
Have not had any medical emergencies within the last year. 
If you have questions about whether this trip will be a good fit for you, don't hesitate to contact us! Call 715-364-2602, email info@amnicon.org, or click the button below.
What are the guides like?
Our wilderness guides are amazing, and you'll love them. We send two highly trained individuals with each group. They will be at least 19 years old, and have been chosen because they have demonstrated an impressive level of maturity, enthusiasm, and a desire to connect with and serve our campers. We do our best to hire a diverse staff every year, and often hire staff from overseas! Amnicon does not discriminate in our hiring based on gender identity, sexual orientation, race, country of origin, or religious affiliation.
What are the bathroom facilities like?
Campsites have sturdy outhouses.
Is there time to swim?
Usually there is time to swim, yes! Some campsites have better swimming areas than others, so if swimming is a priority to you, let your guides know so they can shoot for those sites.
How long do you paddle each day?
 It varies day by day. Usually you'll paddle for somewhere between 2 and 5 hours in a day, including taking lots of breaks for lunch, snacks, and using the bathroom. There are campsites every few miles along the river, so the group has a good amount of flexibility in terms of how far they want to paddle each day. If you paddle really far one day, it probably means that you get more time to rest, play, and swim on the next day.