Flambeau River RAmble
A perfect intro to whitewater paddling . Group size: 3 - 10 people
Grab your paddle and come travel what enthusiasts have acclaimed as one of the nation's finest canoeing rivers!  The Flambeau River flows in central Wisconsin through the Flambeau River State Forest.  Beautiful high banks, profusely forested with birch, pine, hemlock, balsam, cedar and maple, are common all along the river. A variety of wildlife make the river their home, most notably eagles, osprey, ducks, herons, deer, beaver and muskrat.
CREATE A GROUP
The Flambeau has two very distinct personalities. The first part of your trip will consist largely of quiet, placid stretches of water.  The second half will include swifter water with some substantially sized rapids.  The rapids begin small and increase progressively until the legendary Beaver Dam rapids on your last day of paddling.
This is a great trip for those interested in an introduction to whitewater!  Campsites are cozy and comfortable, and are situated overlooking the river.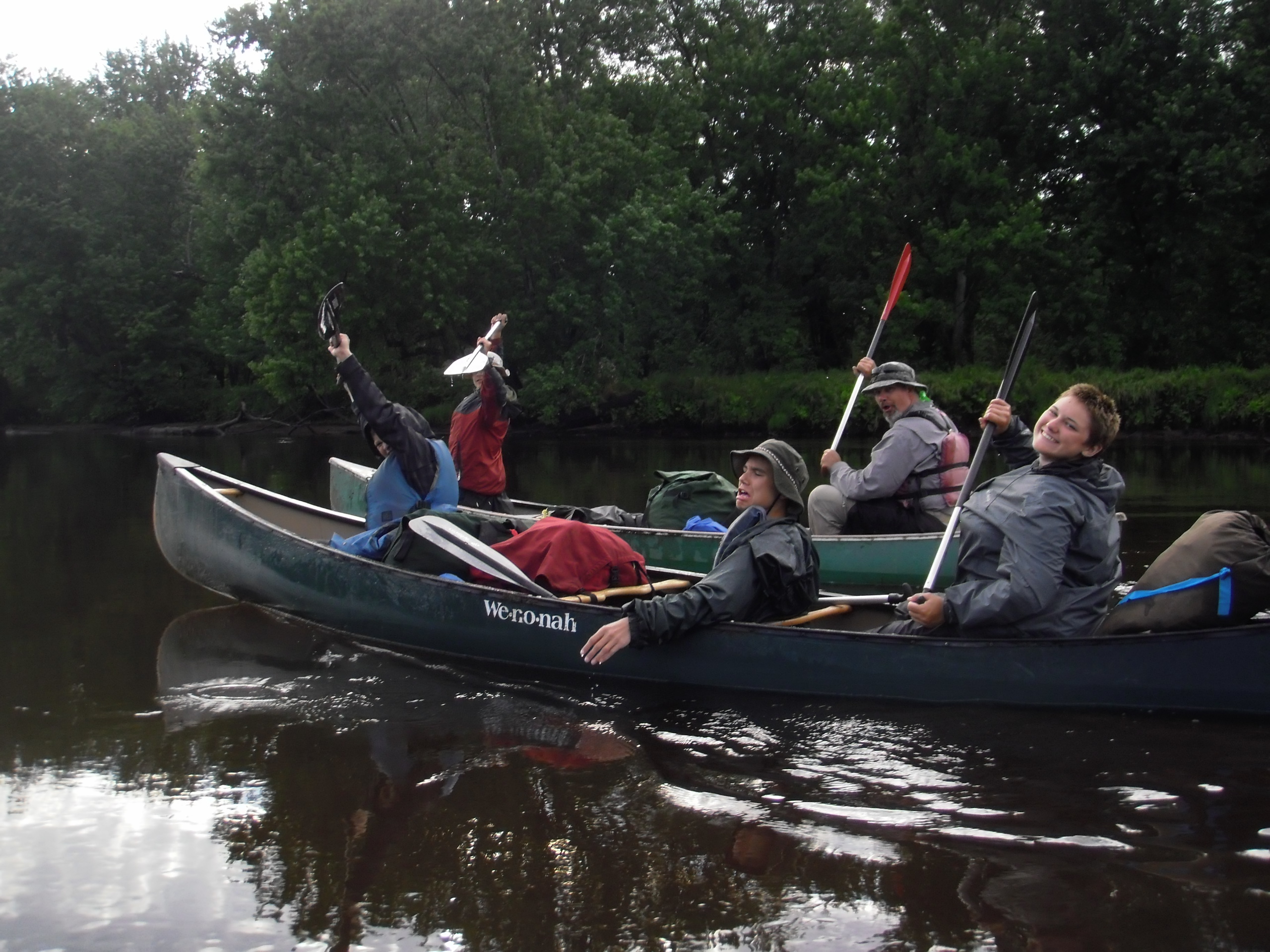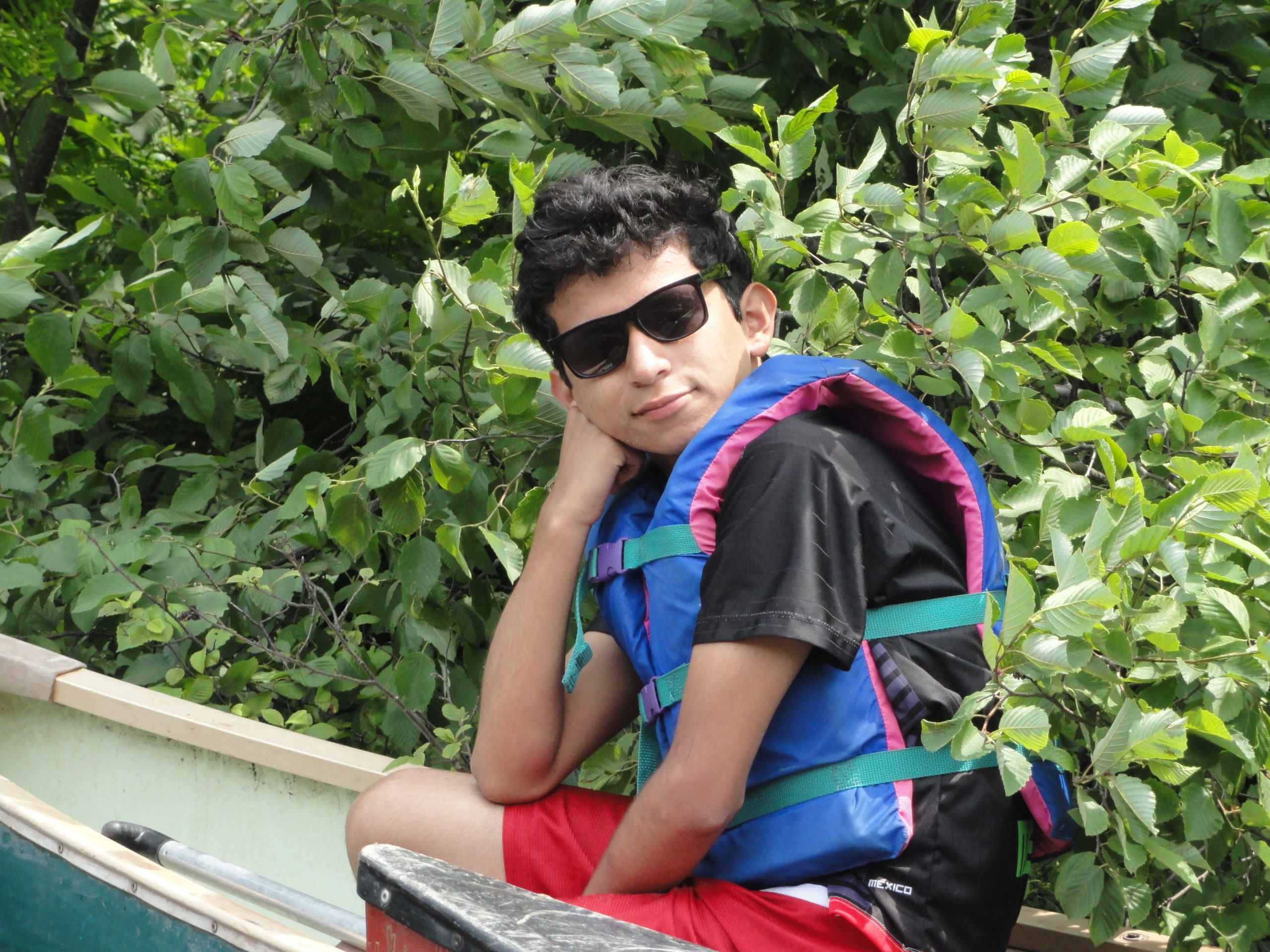 On the first day, you meet your guides and learn everything you need to know, such as how to pack and what to do if your canoe tips, so that you feel prepared to take on the challenges of the week. That evening we'll do a big campfire at sunset on our sandy beach of Lake Superior.  The next morning, we drive you out to the Flambeau. You spend each day paddling down the river, setting up camp each afternoon. There are no rapids on your first day of paddling, so you have time to learn and practice your steering stroke. After the first day you start encountering some small sets of fun rapids that get progressively larger throughout the week.  There is time to swim, explore, and play each afternoon before cooking dinner over the fire. You end each evening with a meaningful community conversation around the fire. Your trip culminates in a really fun set of Class II rapids called "Beaver Dam" that is right before your pickup point. You'll spend your last night sleeping under the stars on our sandy beach of Lake Superior. It's AWESOME!
frequently asked questions
What are the bathroom facilities like?
Campsites have sturdy outhouses.
Is there time to swim?
Usually there is time to swim, yes! Some campsites have better swimming areas than others, so if swimming is a priority to you, let your guides know so they can shoot for those sites.
How long do you paddle each day?
 It varies day by day. Usually you'll paddle for somewhere between 2 and 5 hours in a day, including taking lots of breaks for lunch, snacks, and using the bathroom. There are campsites every few miles along the river, so the group has a good amount of flexibility in terms of how far they want to paddle each day. If you paddle really far one day, it probably means that you get more time to rest, play, and swim on the next day.