Whitewater Canoeing on the Brule
An exhilarating experience!
Feel your soul come alive as you conquer set after set of white water rapids! If you've never paddled white water before, it's like a roller coaster you can win! We give Brule groups an extra day in base at the beginning of the week to learn and practice paddling skills, so even novice canoeists are prepared for the challenges to come.
Ages: 14+
Group Size: 3-10 people
Trip Length: 6 days / 5 nights
Cost: $4500/group
CREATE A GROUP
JOIN A GROUP
The Bois Brule River flows into the South shore of Lake Superior, and is renowned for it's exciting paddling & excellent trout fishing opportunities. The current can range from wide and calm to windy and swift, and every day features some fun white water sections to navigate. 
Towering white and red pine line the river's banks, sheltering abundant wildflowers and blueberries. If you pay attention you could see over 100 species of birds who spend their summers on the Brule before heading to South America for the winter. 
Fun Fact: The Brule is sometimes referred to as "The President's River" because five presidents have visited and fished on the Brule (Grant, Cleveland, Coolidge, Hoover, & Eisenhower). Calvin Coolidge is said to have run the country from a cabin on the Brule for a whole summer.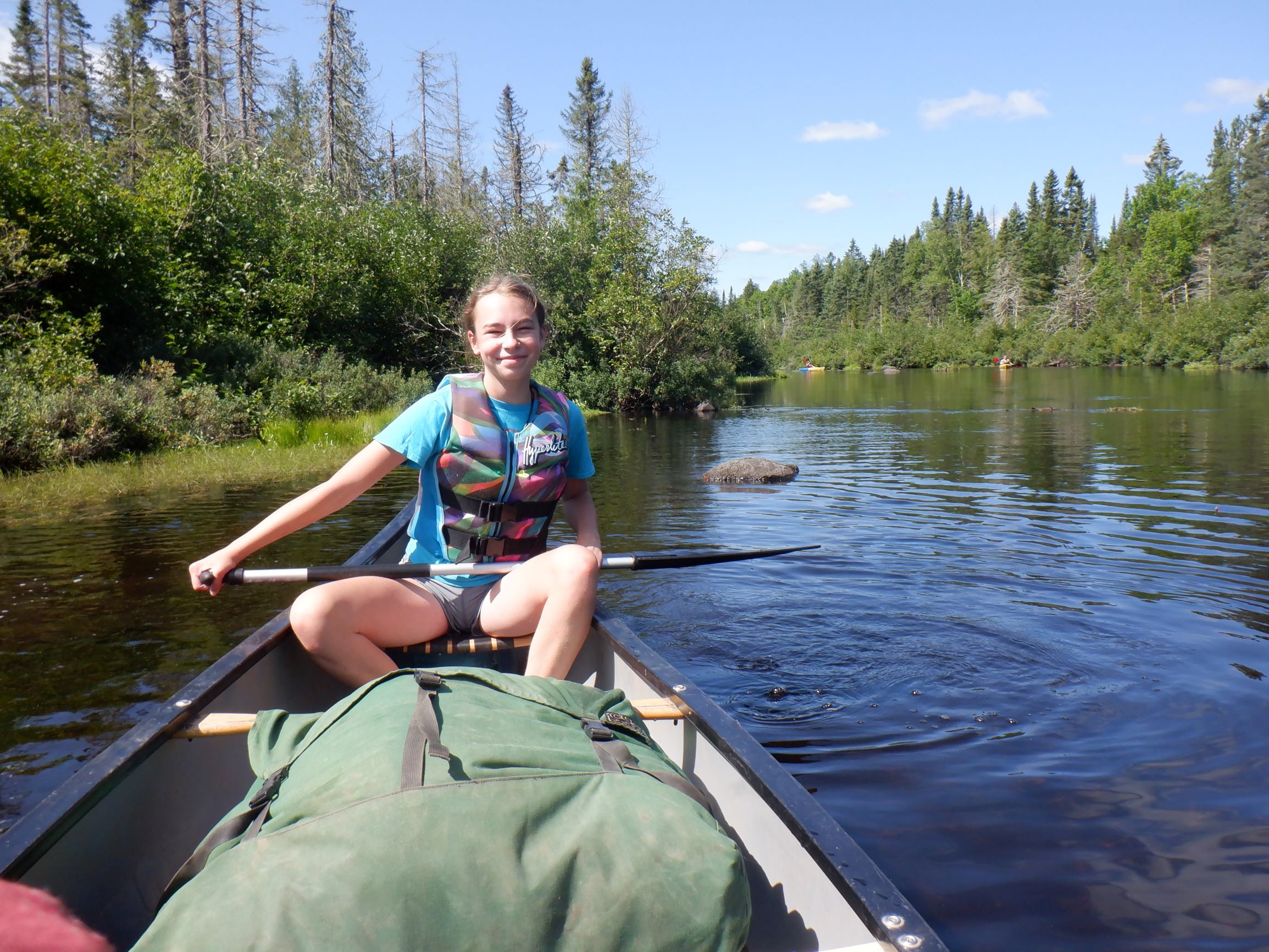 On the first day of your trip you'll come to Amnicon's base camp (30 minutes outside Duluth) to meet your guides and begin learning everything you need to know to have a fun, safe, and successful trip. Brule groups get an additional full day in base camp to practice their paddling & steering skills on the Amnicon River. 
Once you hit the river you'll find that each day has it's own unique character. The first day goes through a chain of lakes before coming to a few sets of rapids right before the campground. The second day is narrow and meanders through some beautiful meadows. The third day has lots of rapids and even a few ledges. On the last day the river widens before coming to it's mouth on Lake Superior. There's a unique sense of accomplishment when you come to the mouth of the river, knowing that you have literally paddled the entire river. Good job! 
frequently asked questions
What COVID precautions are you taking?
Amnicon Adventures are remarkably amenable to COVID precautions. You won't interact with anyone outside your group, all group activities will take place outdoors, and we'll mask up anytime we can't physically distance… and there's usually plenty of room to physically distance. The American Camps Association (our accrediting org) did a big survey in 2020 and found that camps who followed all of the above precautions had ZERO instances of COVID transmission. COVID can't stop us from having fun, making memories, or connecting with God, friends, and nature. 
There are a few other precautionary measures we're taking as well. If you're interested, click here to read our full COVID response policies.
Who can come on a Brule trip?
Trip participants must be:
At least 14 years old on the first day of the trip,

In reasonably good health,

Able to lift and carry 30 pounds over a short distance,

Able to swim 25 yards and tread water for 30 seconds while wearing a USCG certified Personal Floatation Device (life jacket)

Able to walk half a mile over uneven terrain without assistance, AND

Have a licensed medical practitioner sign a health form certifying that they are healthy enough to engage in the kinds of activities we'll do on this trip.
Anyone with a chronic medical condition must:
Be able to manage their own care without assistance,
Bring all their own medications and supplies,
Be willing and able to communicate with Amnicon staff if they're not doing well,
Have experience managing their condition during prolonged periods of increased stress & activity, AND
Have not had any medical emergencies within the last year. 
If you have questions about whether this trip will be a good fit for you, don't hesitate to contact us! Call 715-364-2602, email info@amnicon.org, or click the button below.
What are campsites & bathrooms like?
The first two nights on the river we stay in campgrounds at State Parks along the river. They are beautiful and well maintained, although they do tend to be popular with other people, including people who are car-camping. We try to choose campsites that are more private, and closer to the river, but sometimes you can only take what's available. These campgrounds have sturdy outhouses & artesian wells.
On the third night on trail, we camp at a small town-run campground that feels like sleeping in a wide field beside the river. 
Is there time for swimming?
Maybe. We all love to swim, but the Brule River Trip tends to require more paddling, so there isn't as much time to swim. If swimming is a priority for you, let your guides know, and they'll do what they can.