Summer 2021: Safety in Community
At the end of last summer, still facing so many unknowns about where the pandemic would take us, we committed to a single goal for our ministry in summer 2021: to give youth and adults an experience they could count on.
In the midst of so many cancellations and alterations, we wanted to be a source of hope and anticipation by giving people something they could look forward to. We are so grateful that we were indeed able to be an experience many could count on this summer. Because of this, we were able to welcome more participants to Amnicon this summer than we have in almost 10 years.
Once again in 2021 we were able to safely adventure into the wild places of God's creation. Once again we traveled beyond our comfort zones while being supported by caring community. Once again we experienced Grace that assures us we are capable and lovable children of God.
As a part of the Amnicon community of supporters, you made a significant and direct impact on the lives
of many people in need this summer. Thank you for making adventure possible.
With gratitude,
Jesse Weiss
Executive Director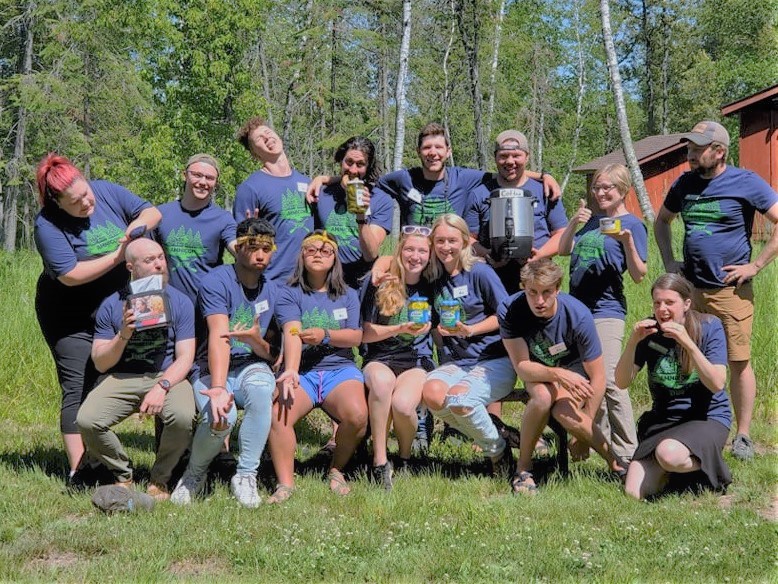 Resident Guides:
Kai Kahoiwai (Wahlawa, HI)
Jared Penshorn (Wayzata, MN)
Clarah Buhman (Bettendorf, IA)
Isaac Caron (Williamsburg, IA)
Mike Sell (White Bear, MN)
Noah Johnson (St Paul, MN)
Rostered Guides:
Hallie Simon (St Paul, MN)
Laura Stelter (Northfield, MN)
AJ Becker (Maple Grove, MN)
Seven Corcoran (Minneapolis, MN)
Audrey Dontje Lindell (St Paul, MN)
Base Team:
Brody Johnson (Duluth, MN)
Dawid Mzyk (Poland)
BuahPi Ciin (St Louis, MO)
Marta Plominska (Poland)
Sue Brennan (Maplewood, MN)
Melissa Rugg (Superior, WI)
Cerena Trejos (Superior, WI)
A Summer in pictures
Click through the photos below to see some of the highlights of 2021 adventure trips!