You want to help them grow. You want to help them experience God's presence because it's beautiful and powerful and it will change their lives. You want to set them up for success. Amnicon can help you do that. We take small groups on week-long  wilderness adventures. These adventure trips are transformative and powerful experiences! Here are 10 things your youth group will learn on an Amnicon adventure:
1. Experiencing God's presence in new and amazing ways
God is there in the trees and the water. God is there when the sun sets and more stars than you've ever seen appear in the sky. God is there by the campfire where some how it just seems a little easier to open up and be real with each other about what we think and how we're doing. God is always with us, but for some reason it's easier to experience God's presence when you're fully immersed in God's creation. You get away from the distractions and stressors of every day life, and step into a world that is slower and quieter…allowing you to hear God's voice and feel God's Spirit. It's amazing!
"Every time I come to Amnicon I find that I come away with a sense
of having a good, thorough, though unrealized conversation with God." Evie
"God showed up in the peacefulness of the water and the power of the storms.
And other things in nature. I grew closer to God and the other people on the trip.
I loved it. It was an awesome experience to have." Kate
2. They are capable of so much more than they gave themselves credit for.
We push our campers out of their comfort zones in so many ways. They try new things – like paddling Class II rapids or sleeping under the stars. They work hard – we don't get to eat dinner until we gather enough wood to cook it! And we challenge them to open up about who they really are and what they really think by making sure they know that they are truly safe at Amnicon and then asking the deep, hard questions. At the end of the trip they can look back at all the ways they succeeded and grew and be amazed. 
"The trip pushed us beyond what we thought we were capable of…
but not what we were actually capable of." Sam
"During hard times in the future I know I can look back  at my experience on this trip.
I know that  if I was able to do this, then I can face whatever else comes." Evan
3. Communication – Sharing & Listening
It's amazing the things youth will say when they feel safe, and when they know that people are interested and care. That is what we strive to be and do at Amnicon. And we use some favorite tools, like Talking Sticks and campfires, to help prep them to know when their turn to speak and when their turn to listen is coming. 
"I'm still finding my beliefs, but God definitely showed up in nature this week, and
I appreciated that the guides didn't shove anything down your throat. We could just talk about things." Leah
"The atmosphere created by the people at Amnicon made it possible for me to
start saying the things that are really important to me." Keri
4. Freedom from Technology
For many campers, this is the first time they won't have a cell phone on them since they got it. We even encourage campers to leave their watches behind and live on Nature's Time. It's challenging, and strange, but freeing and fun as well. 
"I actually enjoyed not getting to know what time it was. It's nice to slow down and be on nature's time.
Eat when you're hungry. Sleep when you're tired. There's something to that."  Julie
"I'm usually on my phone all the time, so it was weird to not have it. But I got through the week by trusting God, and
knowing that I'll have technology my whole life but I won't get to be here forever." Delone
4. They develop an appreciation & love for Nature
It's hard not to when you spend a whole week fully immersed in it! There are so many breathtaking views, amazing discoveries, and wonderful wildlife encounters. The mud, the sand, the water, the frogs, all of it becomes an instrument of wonder and their minds are opened. If you want them to grow to becomes good stewards of God's creation, what better way to help them do that than going out into creation and discovering all the goodness that's there? 
"I learned that I need to slow down and enjoy nature more often because there is so much to see."  Lili
"The highlight of the trip was laying out on the beach under a blanket of stars.
It was breathtaking experience to look up and realize just how small we really are." Mark
5. Growing Stronger by Overcoming Obstacles
We believe in "Challenge by Choice" and there are plenty of natural challenges on a wilderness adventure. These challenges help them grow, and force the group to work together and communicate clearly to solve their problems. These are valuable life skills that will help them succeed in any setting for years to come.
"There were several moments when I wanted to give up and stop padlding. But there was a
Jesus quote on my paddle that said, "Love others like you love yourself" and I knew there were other people in the boat 
who were depending on me, and that helped me push through and find the strength to keep going." Sue
"I got to see in a very real way that working together is a better way to succeed than trying to do it by yourself.
At least, when you're tyring to get your canoe off a rock. " Maxim
6. Deeper Friendships, Stronger Communities
 The relationships you can build when you're out there in the wilderness, undistracted, with plenty of time to bond, having fun together….It's unlike anything else. These relationships are deep and real and last a long time. 
"You don't go through something like that and NOT get closer to the people you're with." Hannah
"We grew closer together by laughing at all the hardships together." Griffin
7. Take Pride in Learning Hands-On Skills
How to steer a canoe, how to read a river and know where is safe to go, how to build a fire even if it's raining, how to tie knots and set up hammocks, how to cook an entire meal for twelve people over a fire, just to name a few! These are cool skills that youth can take pride in knowing and have fun practicing.
"I learned so much, and I don't even think I know all the ways I've grown yet.
I need to go home and process it a bit more." Sarah
"I realized how much I took for granted. We slept in tents and cooked over fires because it was fun.
But some people live like that because they have to. It was eye-opening." Joseph
8. How to Find Peace & Persevere When Things Don't Go According to Plan
 It rains out there. Every year, a camper loses a shoe to the mud. Things break. But it doesn't matter, because we can respond with Grit and Grace. We can keep smiling and keep going. And it's amazing how often the the hard things turn into the highlight of the trip. 
"The highlight of the week was actually when we swamped.
The guides called it "Unplanned Swimming". I thought it would be scary, but we were fine.
And afterwards I wasn't so scared anymore." Collin
"The first night I tripped in the river and got soaked, and it was really frustrating.
And then the next day was pouring and I got soaked again, and I realized that I was as wet as I could get,
so it didn't really matter that I had fallen into the river. And being angry about it wasn't going to get me any drier,
so I was able to let go of my frustration." Elisabeth
But how do you do it all in a COVID-Friendly way?
Like this? Then you might also like…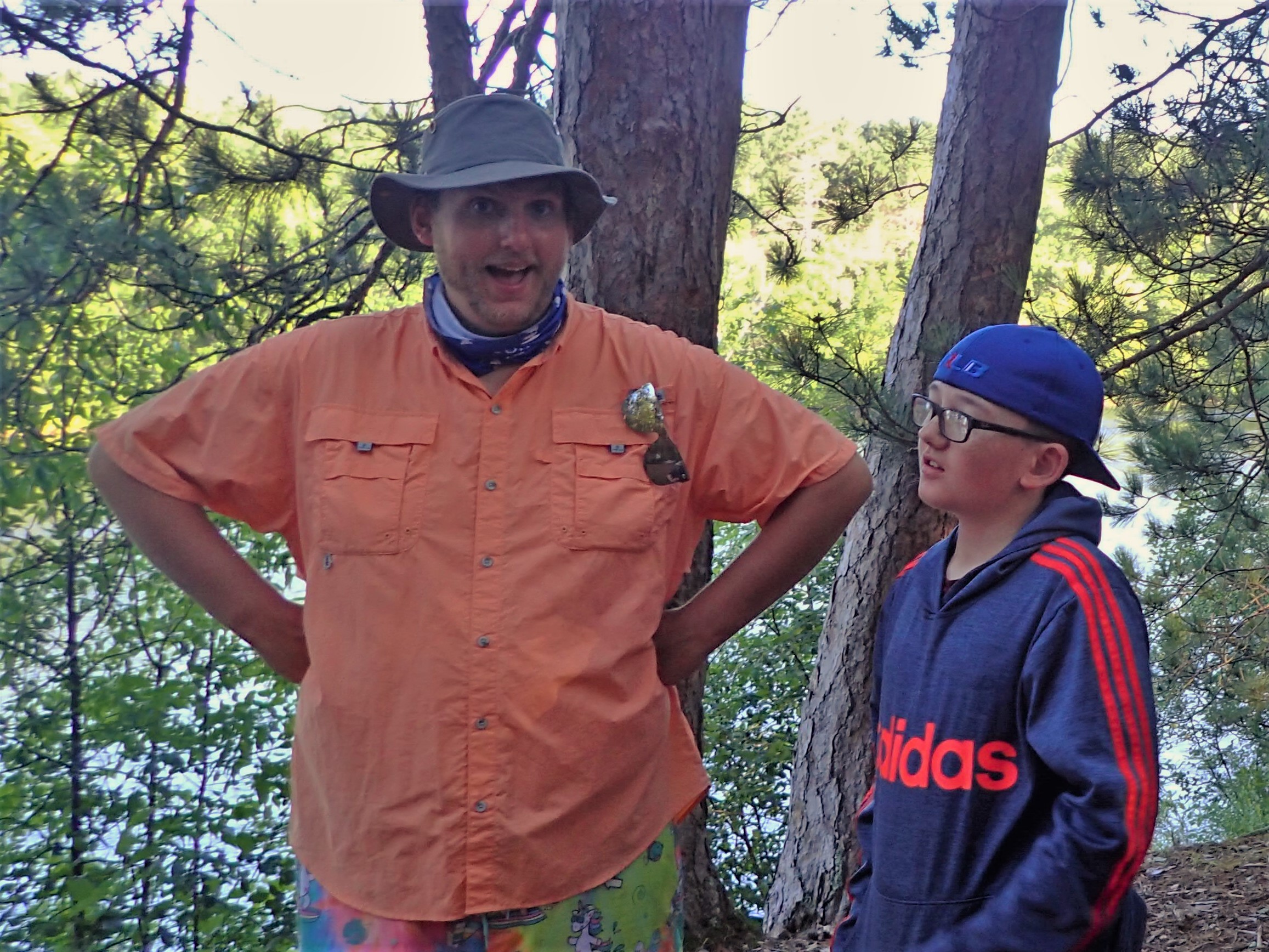 If you've never been here before, it can be tricky to know what to expect. We asked a youth pastor who's brought several groups on Amnicon trips what things look like from the pastor's experience. Click the image to see what he had to say!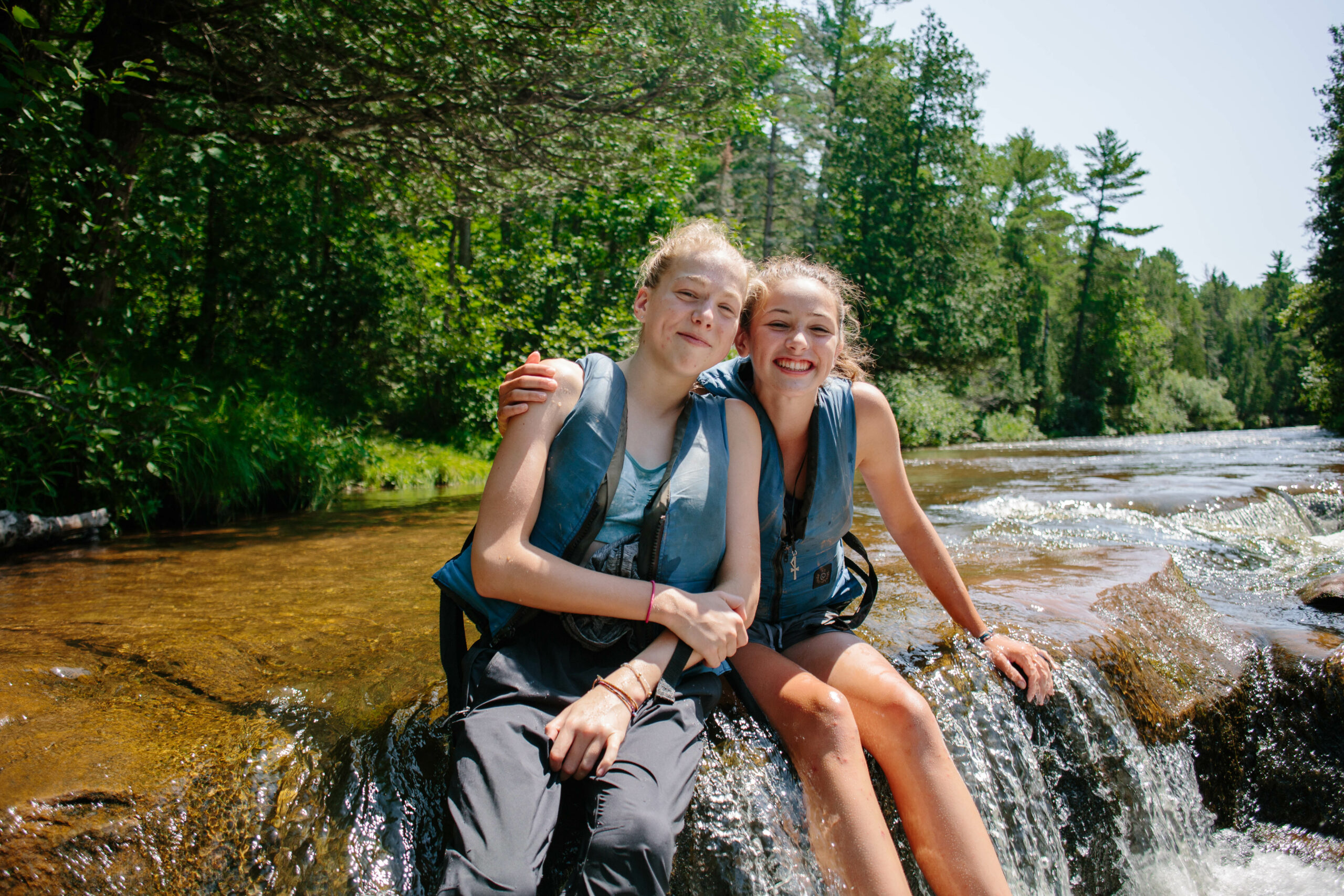 There are lots of different kinds of wilderness adventures that we can provide for your youth group! No matter what their age, interests, or level of experience, we have a trip that will be fun, show them God, and help them grow. Click the image to learn more!
It's ok to have questions! This is a safe space to ask them. Toilets? Underwear? PERIODS?!?! We get these questions all the time. Click the image to see the answers!