Make your vacation the best it can be
We want you to have the best possible experience while you're here, and we're sure you do too. Check out these suggestions to help you decrease stress and increase joy. 
1. Read the packing list
When you reserve a cabin we'll send you a couple documents to help you prepare for your stay. One is simply a map of our main site & hiking trails. The other is a list of all the amenities available to you during your stay and includes a suggested packing list. Please actually read this! Reading the packing list is a good way to make sure that you're not wasting time & money bringing things that we'll provide for you anyway, or assuming that we'll have things on hand that we don't.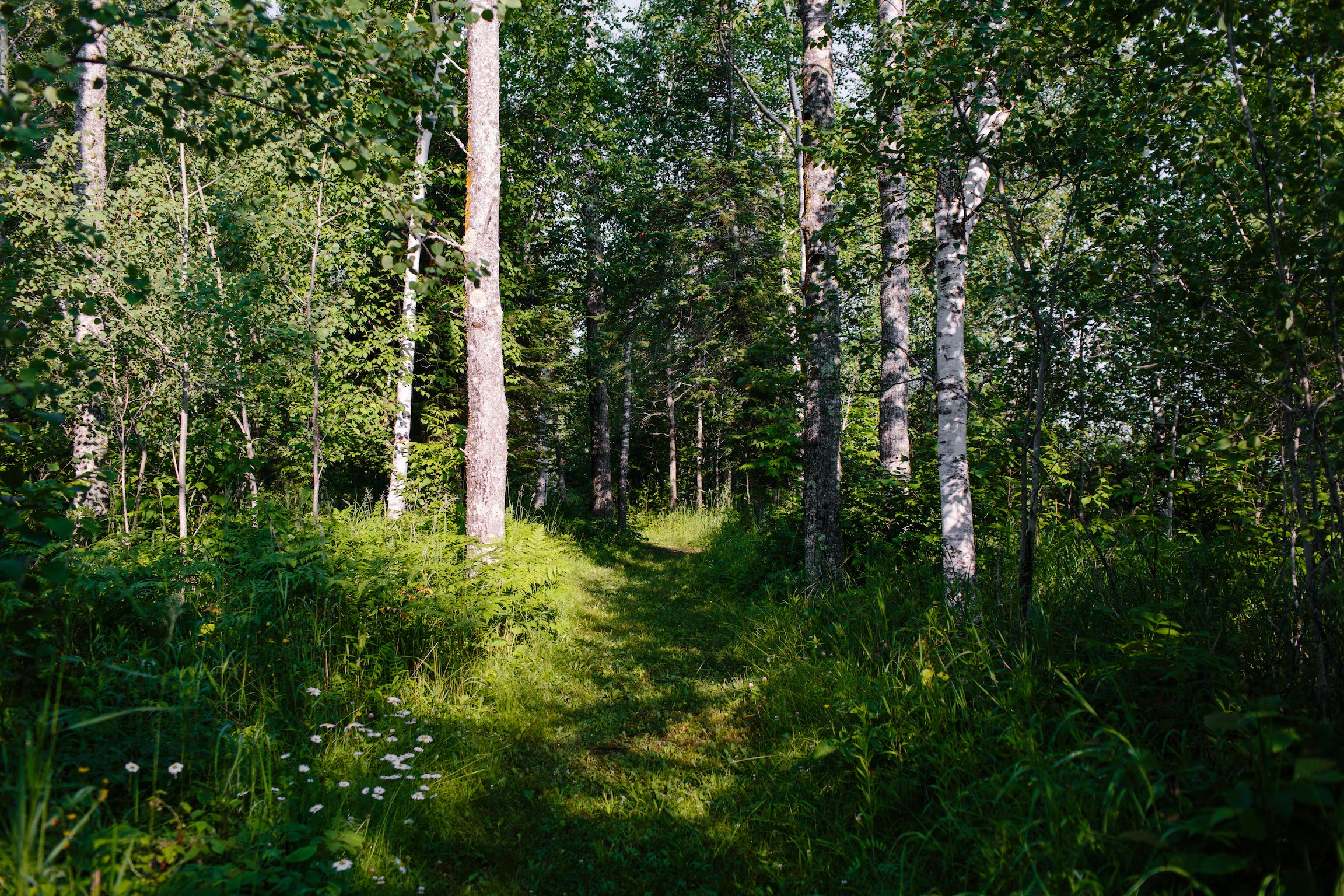 2. Plan for Poor Internet access
Our cabins are not equipped with WiFi or ethernet. For many people, that's a big part of why they choose to come here! It can be refreshing to truly get away from the business & noise of daily life. Don't you sometimes wish you had the excuse of, "oh darn…I never got that message. I was out of service…"
That said, we totally get that it's nice to watch shows to relax. Consider downloading any online resources you know you'll want while you're here, or bringing your own mobile hotspot.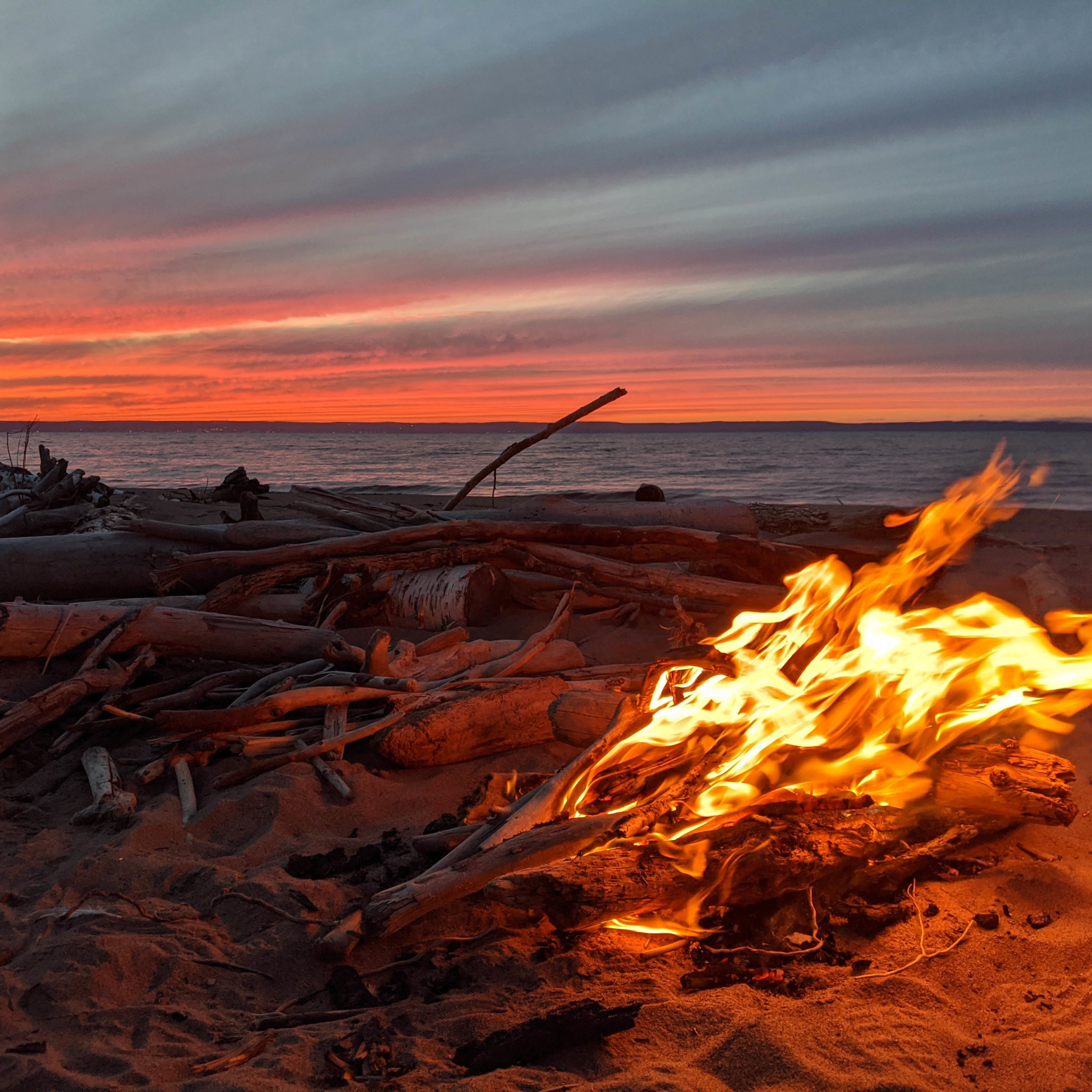 3. Look up the forecast
Weather on Lake Superior can be wildly variable, so make sure you plan accordingly. They say there's no such thing as bad weather, there's only bad clothing. You can still have fun even if its raining, as long as you're prepared.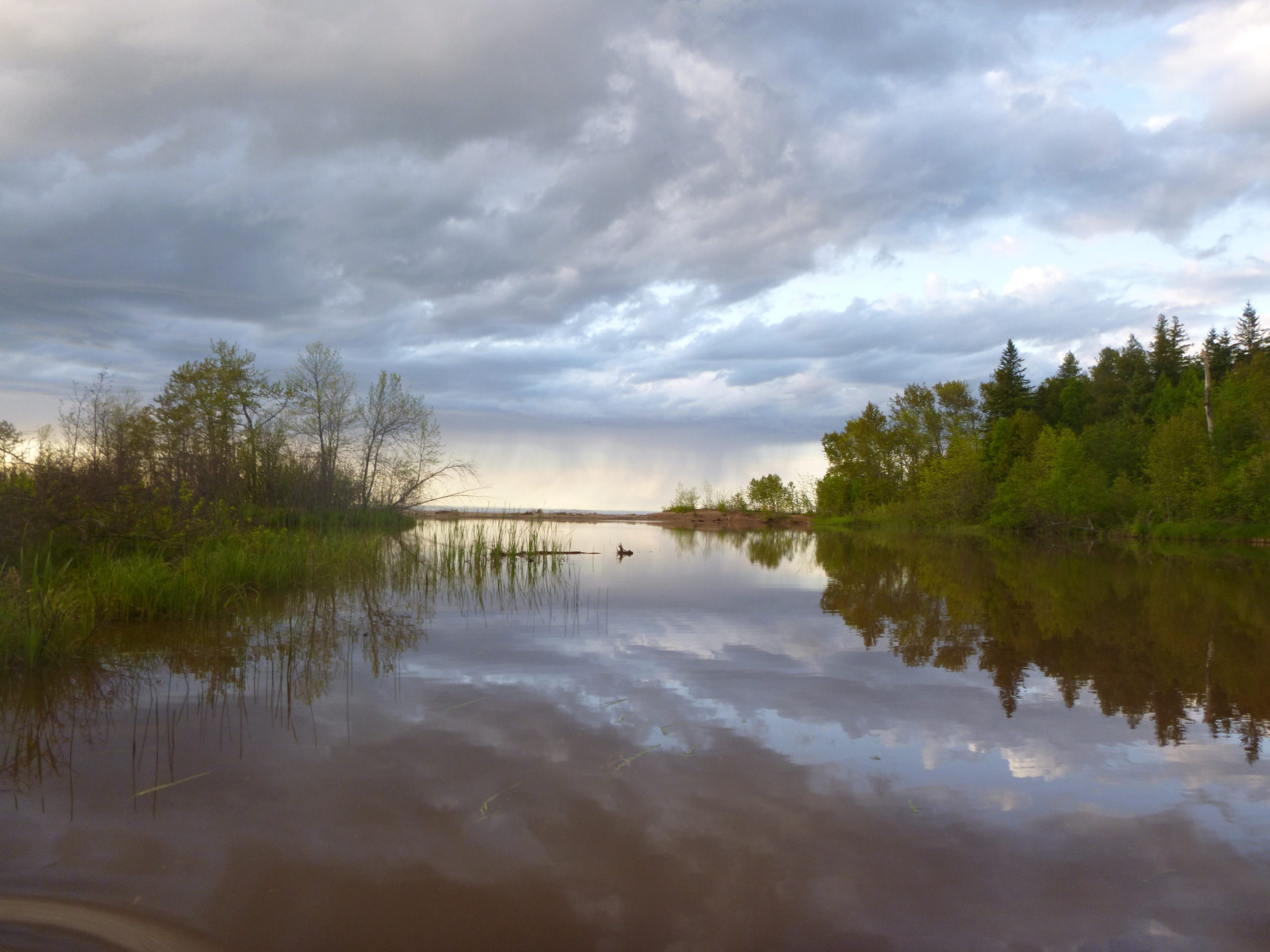 4. Get your brain into vacation mode
Have you ever noticed how sometimes it takes the first few days of vacation to unwind? And then all of a sudden it's time to go home already? Be intentional about beginning to unwind as early as you can, whether that's the moment you leave work the day before, or the minute you start driving down the road to get here. Take some time to breathe deep, center yourself, and release tension as early as possible so that you maximize the amount of time you get to spend enjoying your getaway.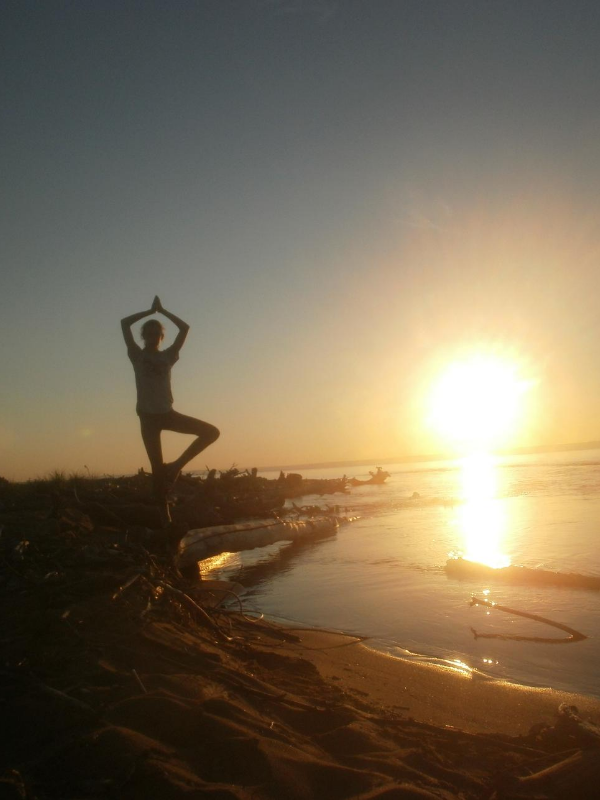 5. Pamper Yourself
Make sure you bring the little things you'll need to truly relish your time here. Is it a particular brand of dark chocolate? Bring it. Your favorite pillow or slippers? Don't leave those behind! A good book you won't be able to put down? YES! We won't judge you for bringing lots of stuff, and we provide hand carts (or sleds if it's snowy) to make it easier to get everything out to your cabin.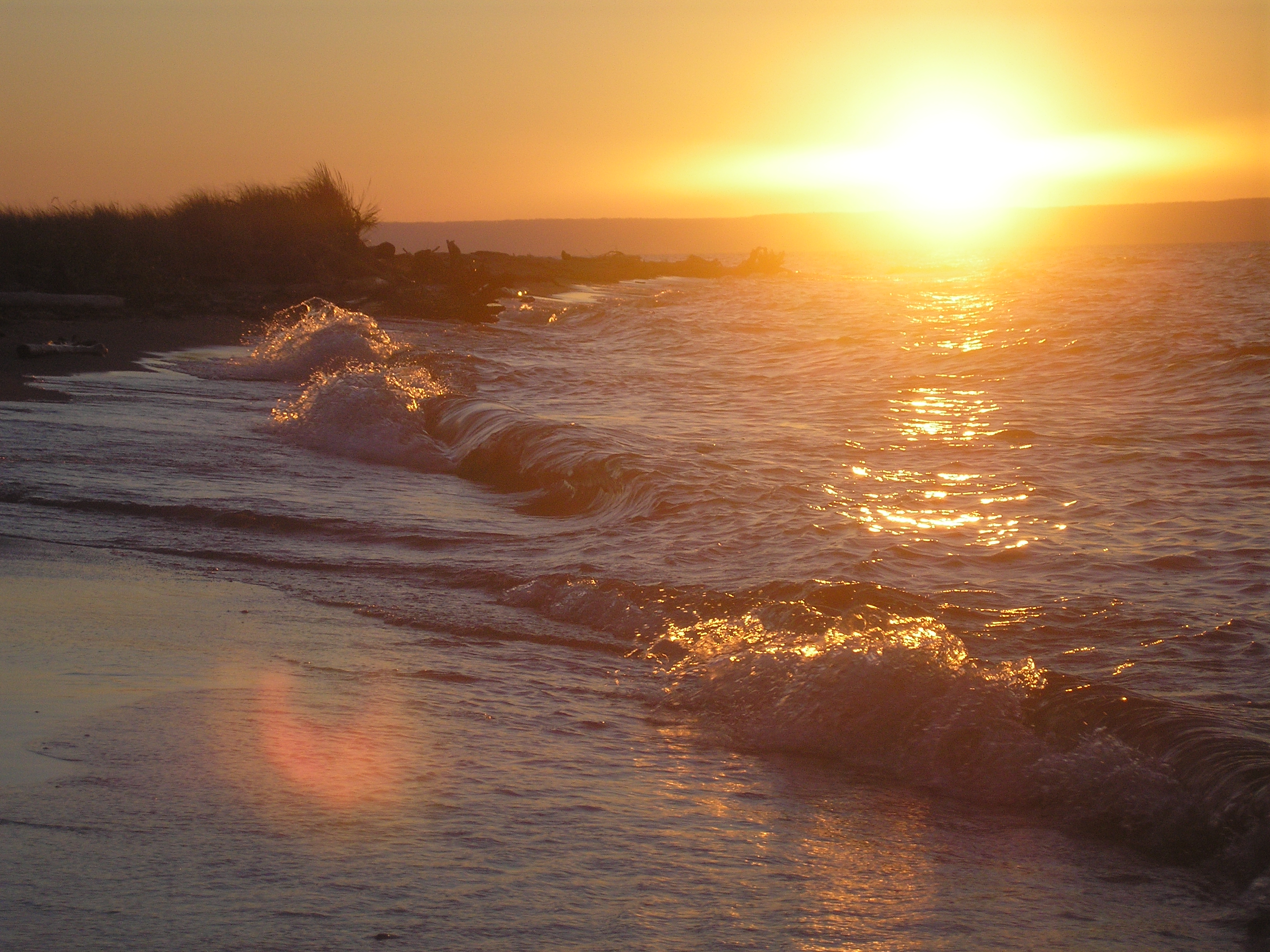 6. Good shoes are a must
Uncomfortable feet just ruin the mood. Make sure your footgear can handle coming to Amnicon. The grounds here can be pretty uncivilized. Flip flops just don't cut it. It's gravel paths to get everywhere, including back to your cabin and down to the beach. Winter is pretty icy & snowy, so bring warm boots (we've got snowshoes if you want to borrow them!). Spring can be pretty muddy, so bring shoes you don't mind getting muddy & wet.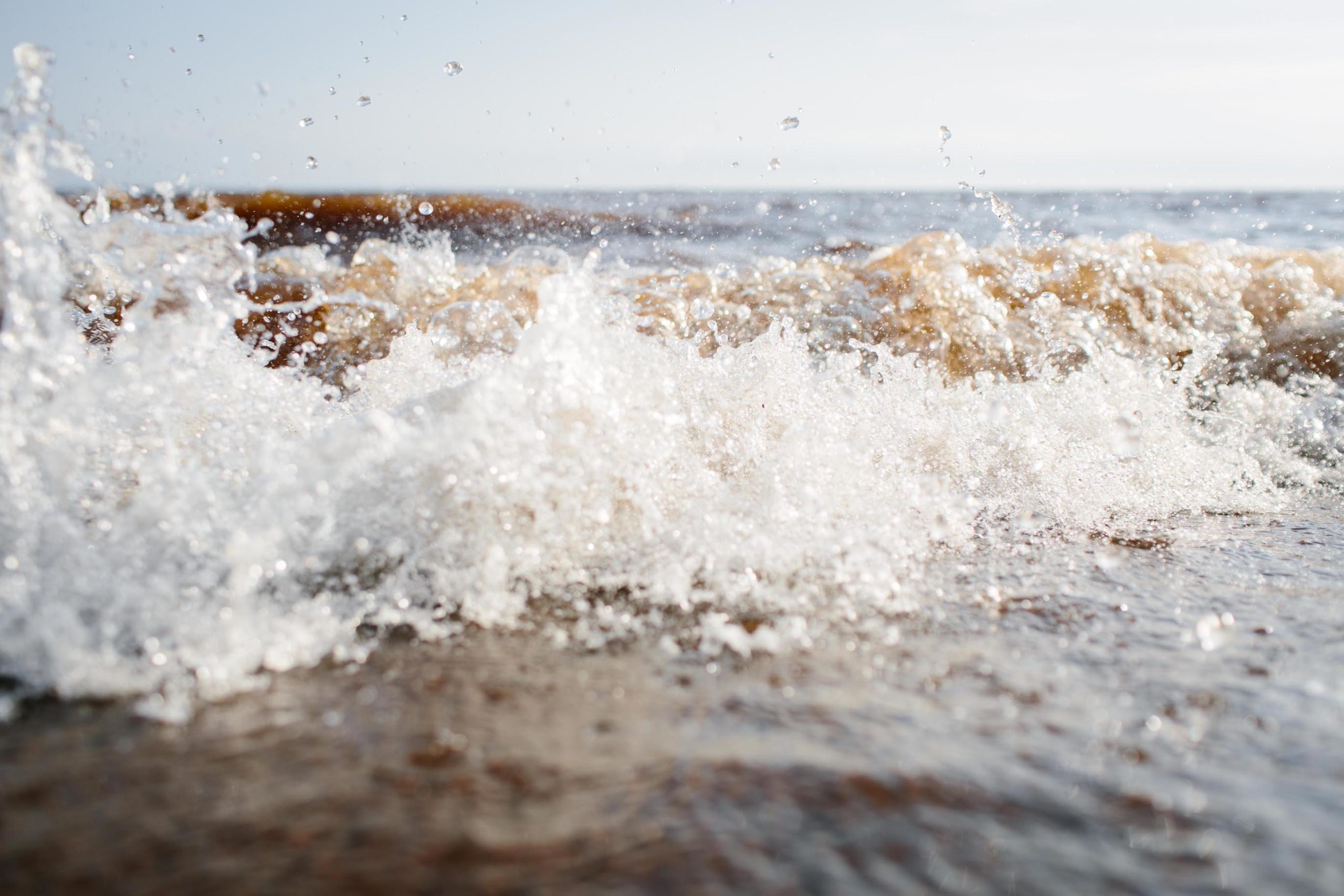 7. Go to the beach
We have a half-mile-long sandy beach on the South Shore of Lake Superior, at the mouth of the Amnicon River. It's stunning, and so worth the 10 minute walk to get down there. Even if you're just using the cabin as a home base for a series of day trips around the area, make time to get down to the beach at least once. What's the best time to go? Sunset. Hands down. Build a fire (there's plenty of driftwood down there), and sit by the shore to watch the sun set. You won't regret it.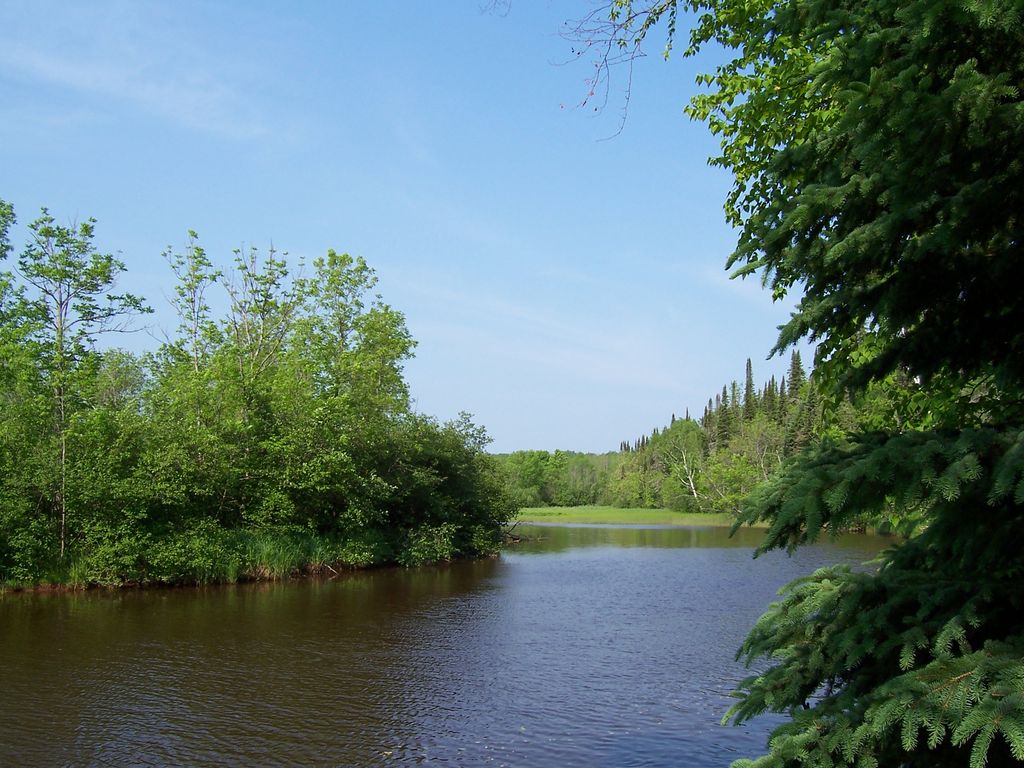 8. Pray
Do you believe in the power of prayer? We sure do. This place has been prayed over and blessed so many times that people can feel it in their souls when they arrive. God prioritizes rest, so you can be sure that God will bless your time of rest here too. We'll be praying for you during your stay. It couldn't hurt to add a few prayers for peace of your own as well.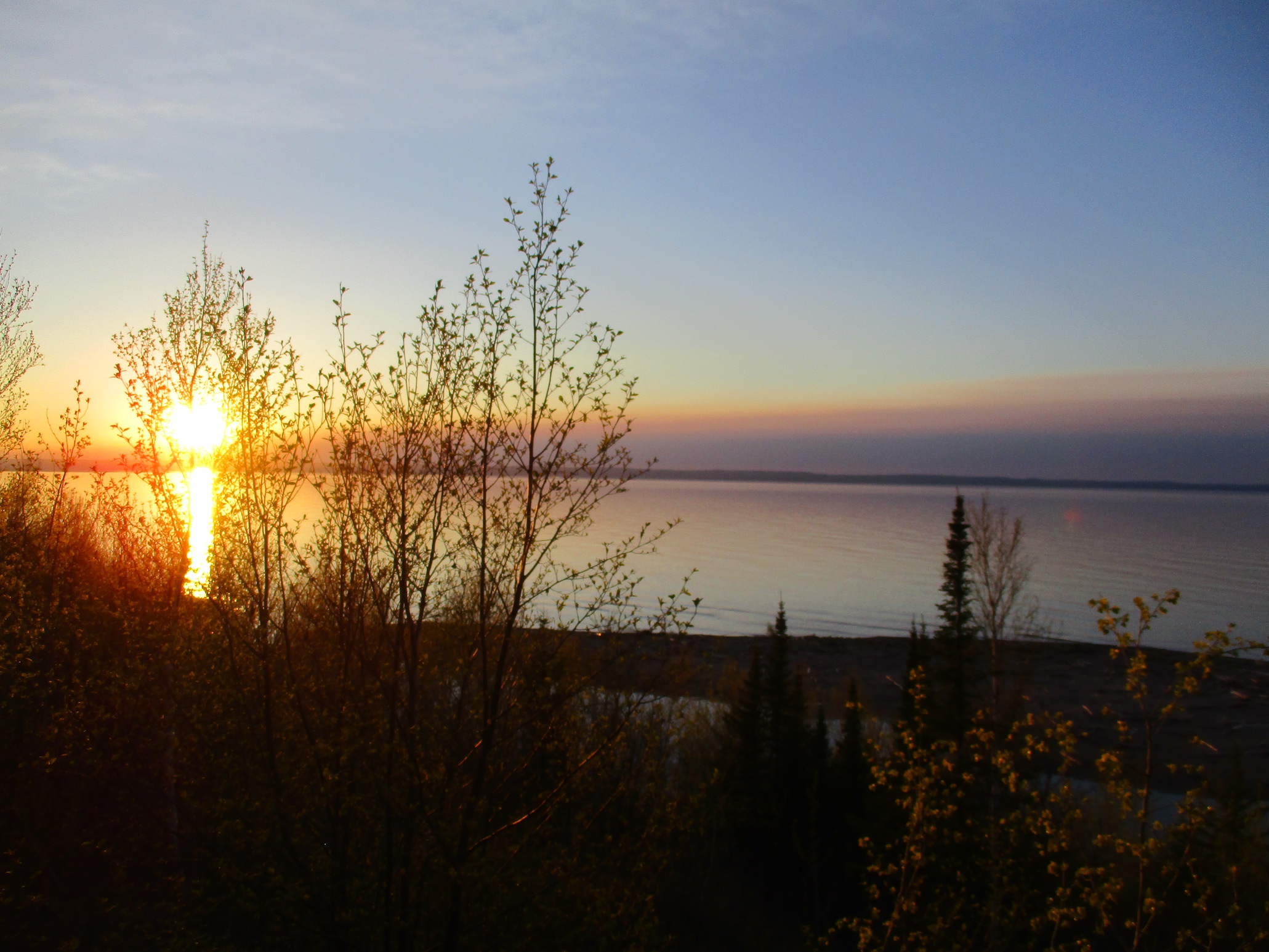 9. Take lots of pictures
Looking back at photos is a great way to re-live and extend the peacefulness you'll find here. You'll see lots of cool wildlife, like eagles, deer, turkey, porcupines, and turtles! You'll be surrounded by rich, peaceful landscapes of forest, river and lakeshore. Take Amnicon home with you in your pictures, please make sure to share your photos with us! We love featuring guest photos on our website & social media platforms.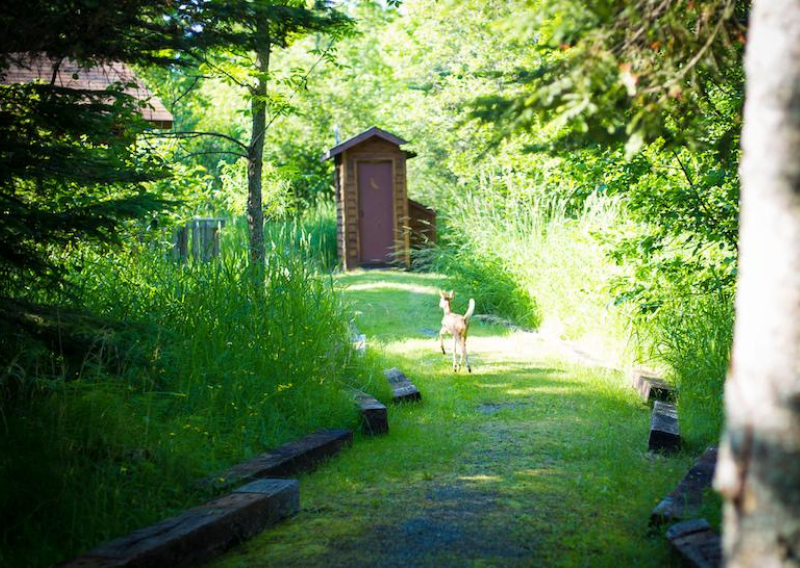 We're looking forward to having you here!
Please don't hesitate to reach out if you have any questions, or if there's anything we can do to make your stay more enjoyable. With so much chaos in the world, we're honored to be able to provide a place of peace for people…for you.