Voyageur Canoeing
on beautiful Lake Superior
Traveling among the Apostle Islands in any shape or form is truly a unique experience. Combine that with travel in a 35-foot Montreal canoe and camping each night among the stars in the pristine beauty of the Islands makes a trip you'll never forget.
CREATE A GROUP
JOIN A GROUP
The Apostle Islands National Lakeshore is a group of 22 islands on Lake Superior, the world's largest freshwater lake. It is heralded for its distinct history, awe-inspiring nature, and opportunities of exploration.
On our Apostle Islands adventure, you will paddle our 35-foot Montreal canoe to and from several islands exploring shipwrecks, secluded beaches, wildlife, sandstone cliffs and sea caves. Days will be spent paddling with a group of up to 14 people and nights will be spent camping on the islands, cooking your own food.
Depending on weather and other factors, spare time is common and can be spent hiking around the islands or visiting sea caves or lighthouses, available on several islands.
Come join us and our Montreal canoe in the Apostle Islands, an ideal way to get to know one another and develop teamwork as you sing and paddle your way through a life changing experience.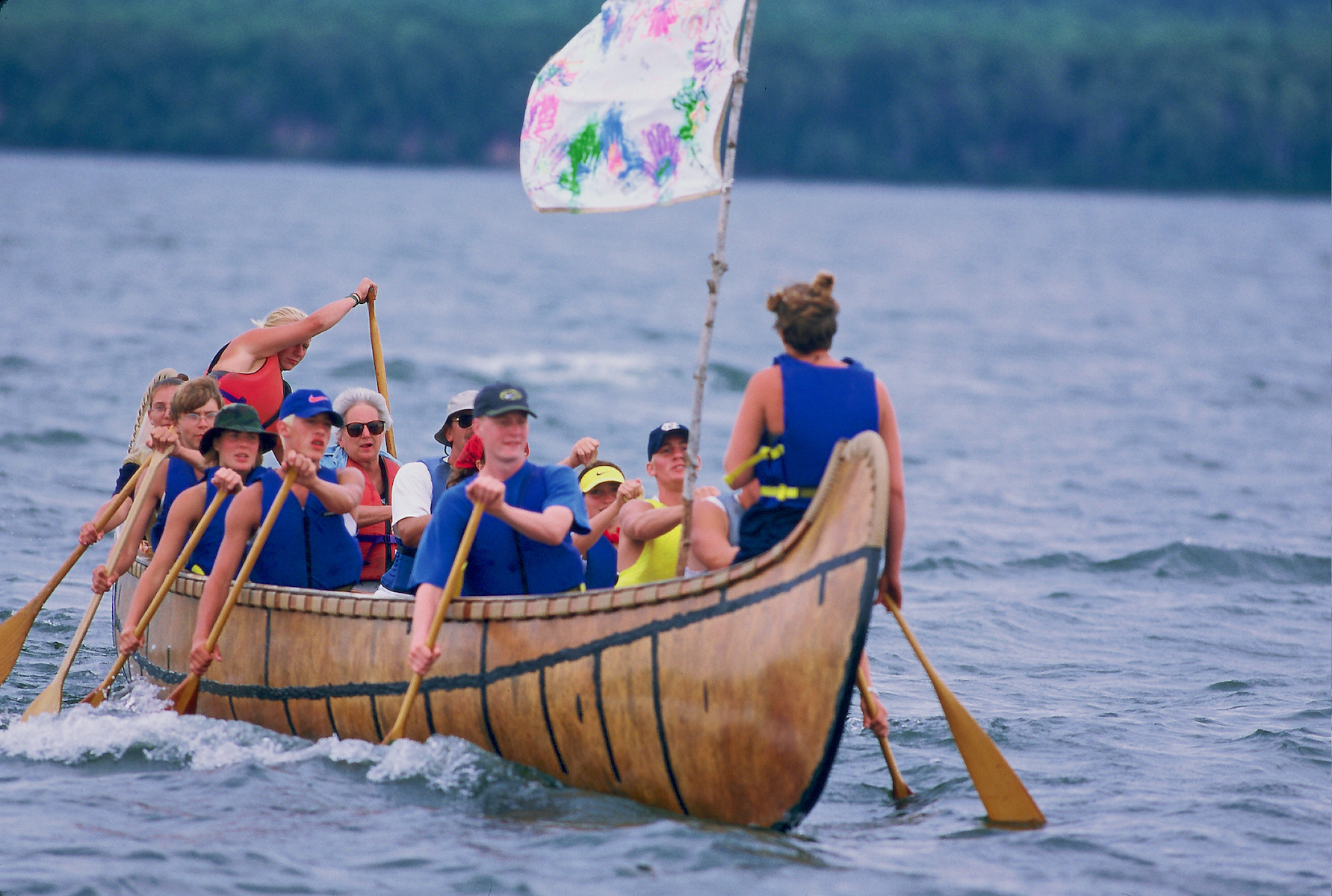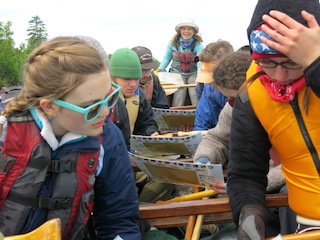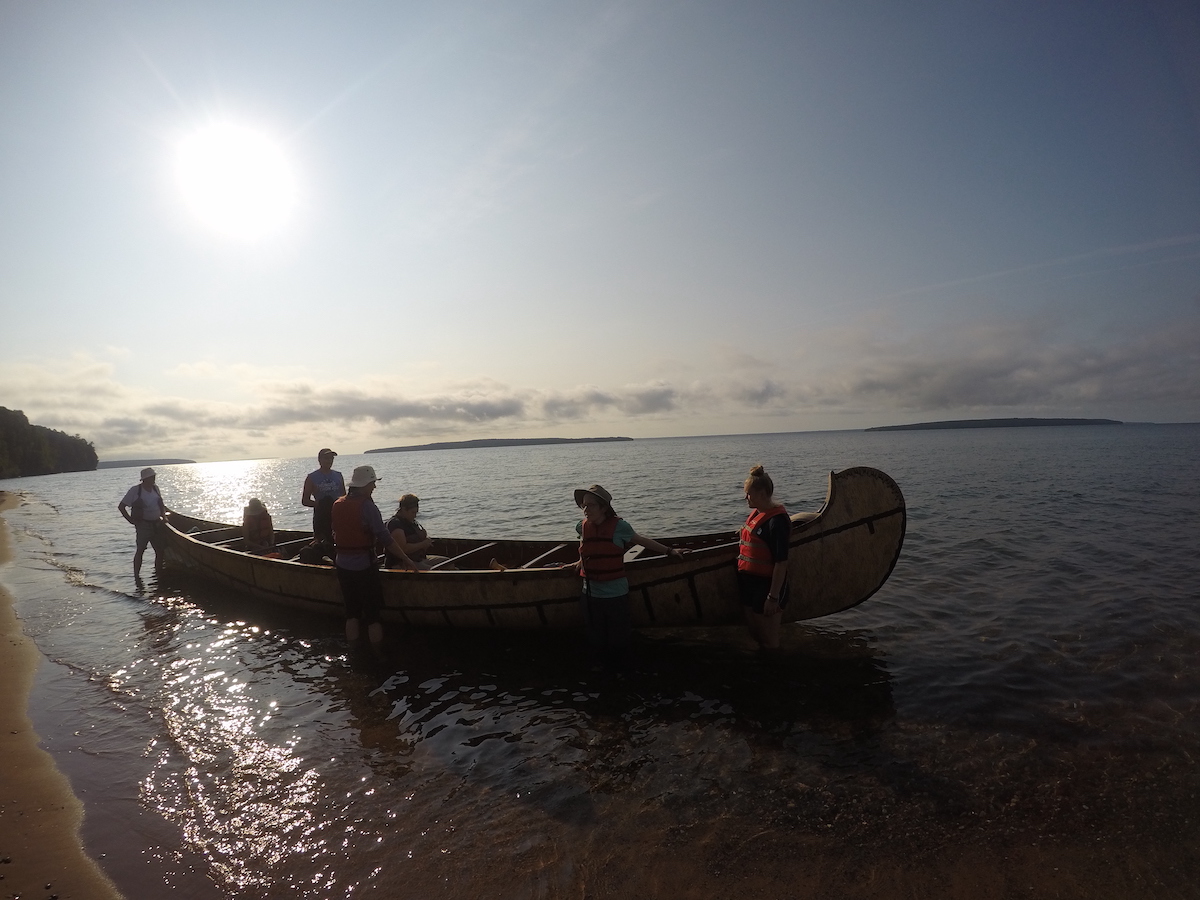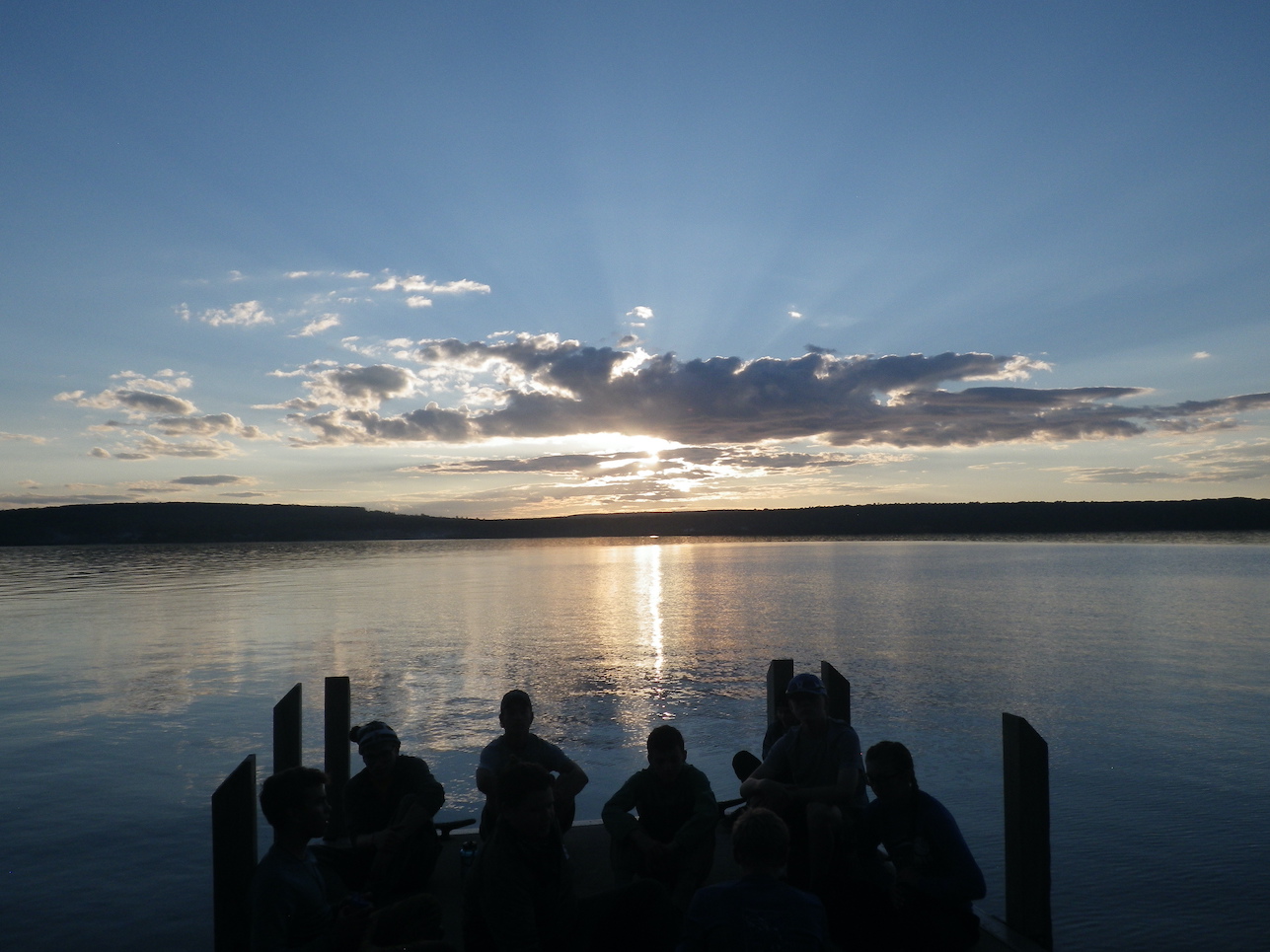 For our Apostle Islands trip, campers will begin with a night in base, preparing for their journey. Guides will teach campers how to pack bags, basic paddling techniques, and other important camping knowledge. The next morning, groups will be dropped off at a designated departure spot where the adventure begins! For the next 4 nights/5 days, groups will explore Lake Superior and the Apostle Islands on one of our Montreal canoes.
Time spent paddling each day depends on the route and weather conditions but the first day is usually 2 hours or less. Each night is spent on an island campsite, gathering firewood, cooking meals, and gathering for devotions. Don't worry – we have enough time to explore sea caves or lighthouses, hiking, swimming, and much more! The last day the group has a short paddle to the pick-up point and is driven back to camp where a few chores are done. A final blessing is given and campers are free to depart from Camp Amnicon with memories to last a lifetime.
frequently asked questions
Which islands do we camp on during the trip?
Typically we visit Basswood, Oak, Stockton, and Sand Islands. However, this can differ from trip to trip as our exact route is determined via lottery with the National Park Service.
What are the bathroom facilities like?
Campsites and boat landings all have outhouses.
Is it safe to travel in a canoe on Lake Superior?
Amnicon fully appreciates the risks of this kind of travel and we respect that "The Lake is the Boss." We have over 50 years of organizational knowledge about how to do this well. Our wilderness guides are trained in how to navigate on open water, and how to respond to various weather situations. They are also certified in Wilderness First Aid, CPR, Wilderness Water Safety, and Mental Health First Aid. The Montreal Canoes are very stable, and have never been unintentionally swamped. We WILL NOT TRAVEL if there is a small-craft advisory. For this reason, there is a small chance that a group might get wind-bound on an island and might not be able to get back to the mainland on their scheduled return date. We send extra food in case this happens, and recommend that trip participants not schedule any major plans (like flights or weddings) for the day after their trip.
How many people can come on this trip?
This trip requires a minimum of 10 people, and can accommodate up to 14. If your group has more than 12 people, then we need at least one person to be certified in CPR & First Aid due to a requirement by the National Park Service.
What COVID precautions are you taking?
We've carefully considered the recommendations of the CDC, the American Camps Association (our accrediting organization), and the WI Dept of Health regarding camps & retreat facilities. Overall what we've been reading is very encouraging! Apparently the way we operate (with small groups staying outdoors in remote locations) is a very safe way to operate.
The riskiest time for COVID transmissision is when people are sharing an enclosed space with people they don't typically live with. We'll be doing all activities outdoors, and wearing cloth face coverings anytime we need to share an enclosed space (such as in vehicles). Each participant will be issued their own hammock (with a bug net & rain fly!) for private sleeping accommodations. 
There are a few other precautionary measures we're taking as well. If you're interested, click here to read our full COVID response policies.