So you're thinking about booking a cabin?
Our private cabins are a great way to take a break, get away from the stress of everyday life, and refill your soul. But we totally get that at first glance, our cabins may appear a little too rustic or too simple for some people. A lot of our cabin rental guests have told us that they were a little nervous about what it was going to be like, but then as soon as they got here they realized how amazing it was going to be. To help describe what it's REALLY like to stay in an Amnicon cabin, we reached out to Nick & Kristin who have stayed here several times to tell us about their experience. Here's what they had to say: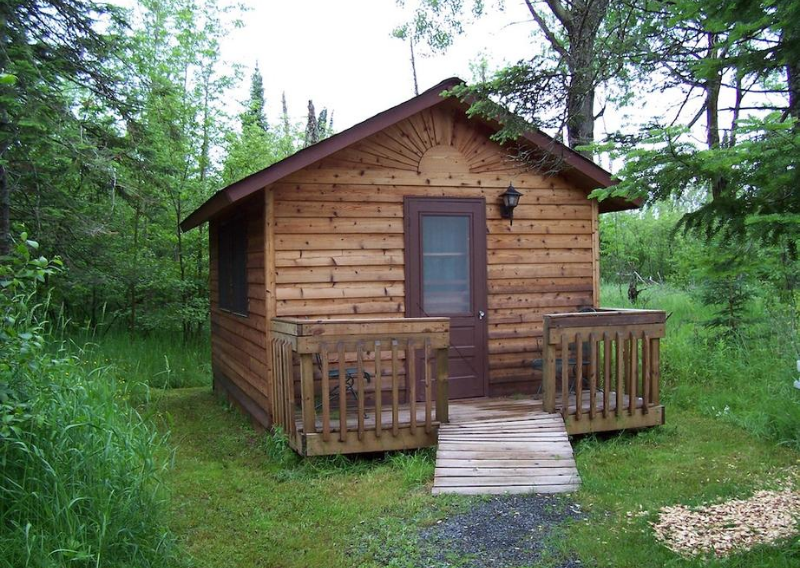 Which cabins have you stayed in?
I've stayed in the hermitage cabins three times. Once on my own and twice with my spouse Kristin. We've stayed in the Sunrise and the Shalom cabins and have loved both of them. The Sunrise was really cozy and we loved the little gas fireplace. Shalom had a lot more space and a full table where we could play cards a little easier, so that was a nice perk. Mostly we've stayed between 2-3 days at a time.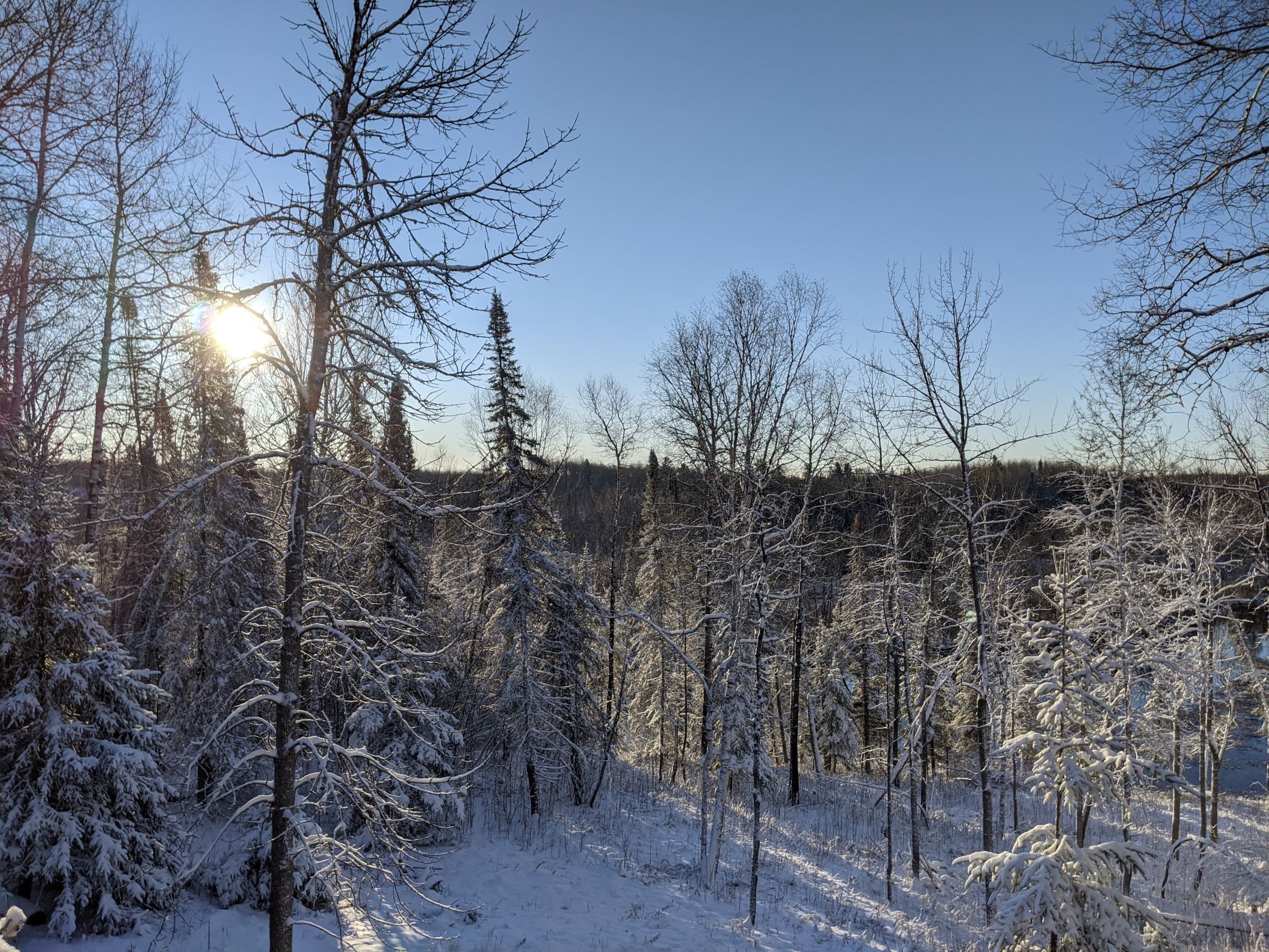 What kinds of things did you do while you were here?
We spend a lot of our time hiking, either along the trails on site or at nearby parks. In December, we took a day trip along the North Shore and stopped at some of the great MN State Parks like Gooseberry and Split Rock Lighthouse. We love walking along The Lake at Amnicon.
We also play a lot of cards, cribbage, and scrabble. It gives us a nice time to slow down, enjoy one another's company, and talk. We let ourselves sleep in and get a lot of reading done. I caught up on a book that I had been meaning to read for over a year.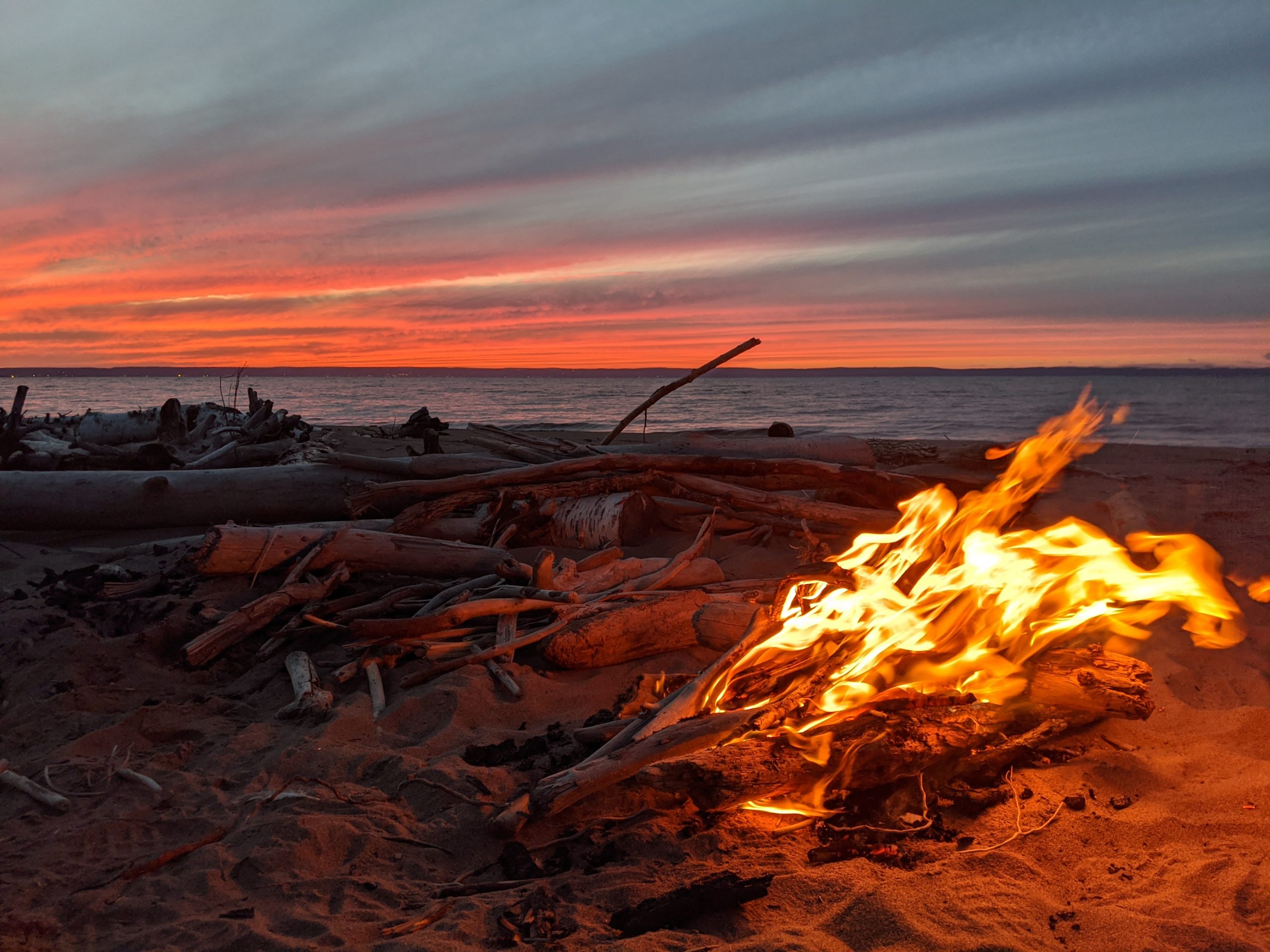 What was the best part?
There are so many great things! We love the seclusion and the quiet. You feel like you're in the middle of nowhere (but you're still easy driving distance from Duluth & the North Shore). I love going in the winter. The snow is beautiful, and I  love the feeling of being cozied up. When it snows you feel like you're in a snow globe. The stars were incredible. You could hear the waves on The Lake from the cabin. Walking along the beach was amazing. We went agate hunting…unsuccessfully, but it was still fun. At one point we were driving back from the Sax-Zim Bog, where we had been looking for Great Gray Owls, and then one flew right in front of our car as we pulled into the Amnicon parking lot. That was pretty exciting.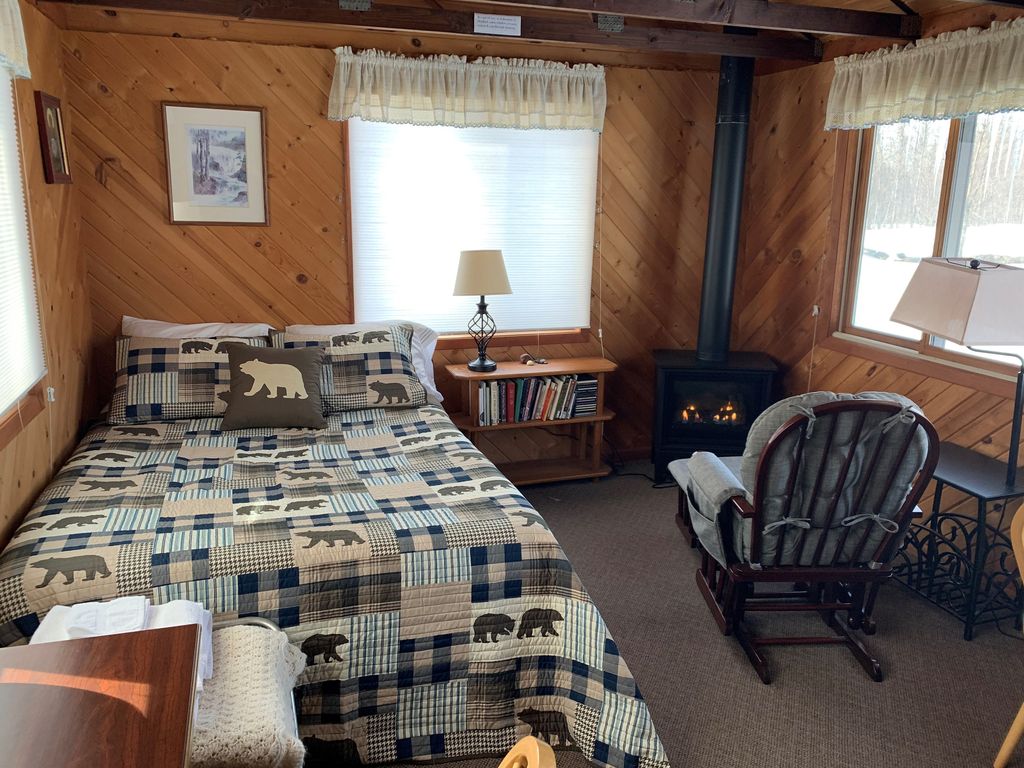 What was the worst part?
There isn't anything I would say was the worst. IF you're there in the winter you want to be sure you let the outhouse warm up for a few minutes before heading out, but that's nothing too serious. 
Note from Amnicon: Yes, you read that right! The outhouse by your cabin has a little heater and lights that you can turn on from inside your cabin.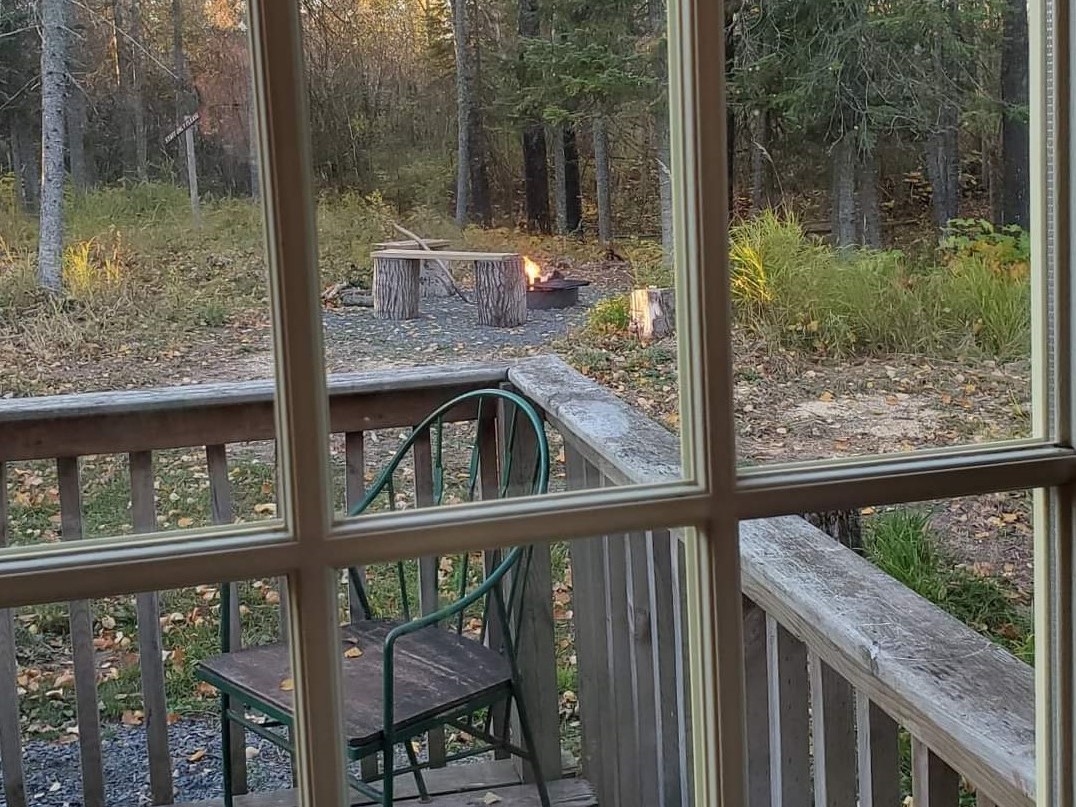 Would you recommend these cabins to others?
Absolutely! I have mentioned them to many people already and encourage anyone looking for a little quiet, a really great price, and some great views of Lake Superior.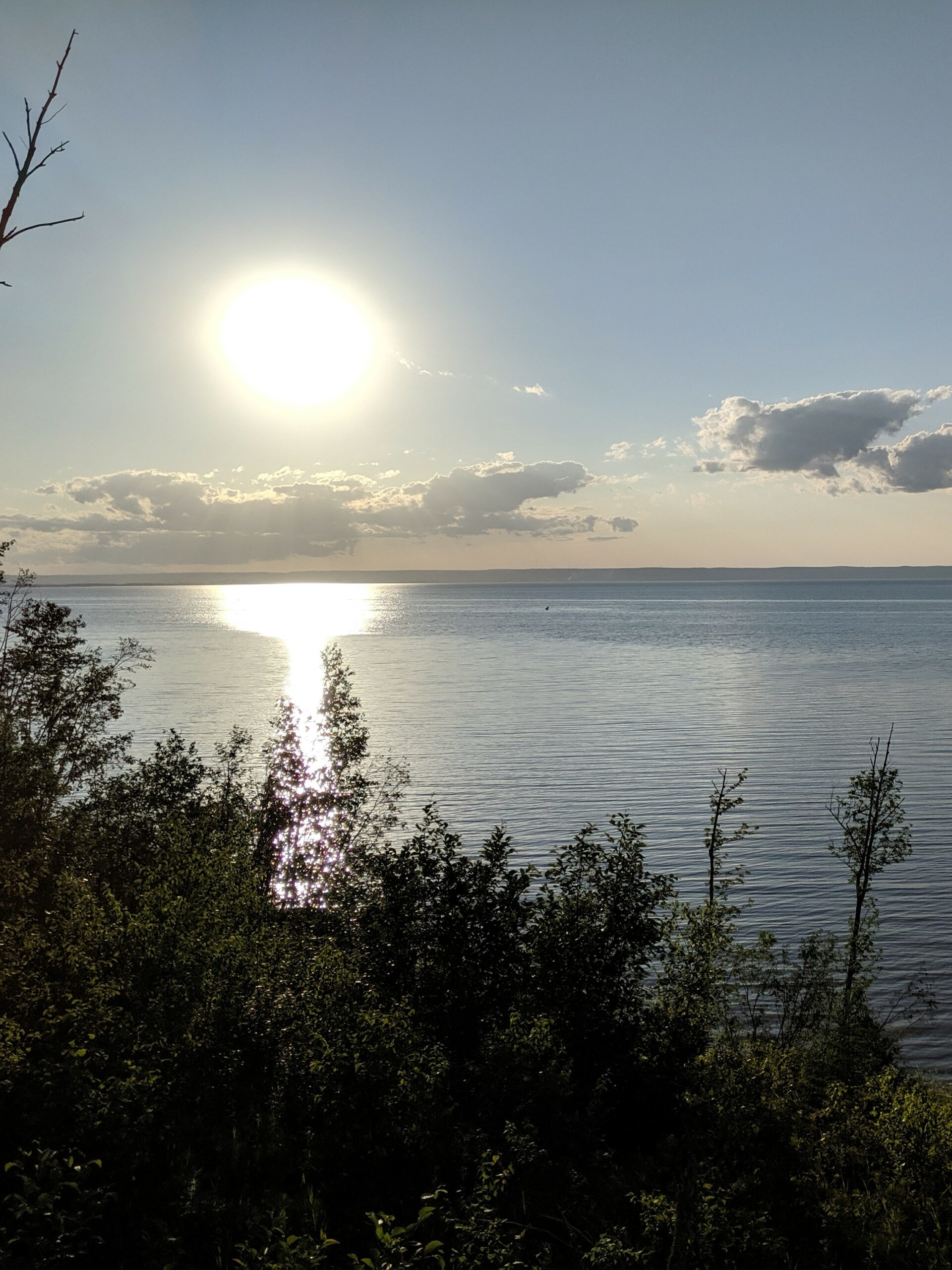 Is there anything else you think people might want to know?
1. Don't let the outhouse stop you from coming! They have heaters & lights, so it's really not as bad as you think. and they are SUPER clean!! (Amnicon Note: we also fully empty the outhouses between every guest, which really helps keep any kind of smell to a minimum.)
2. Not having running water also isn't that big of a deal. There's a water dispenser in the cabin, which Amnicon will refill if you need it.
3. Cooking is easy if you bring microwaveable things. For a fancy meal, we brought potatoes and a rotisserie chicken.
4. There's a grocery store 20 minutes away, and it's on your way to Amnicon if you're driving through Superior, WI. It's a convenient place to stop if you forgot to bring something, or want to stock up before you arrive.
5. The showers in the lodge are super accessible! The lodge is just a 1-2 minute walk from the cabins, and they have a latch on the bathroom door so no one else can come in while you're showering.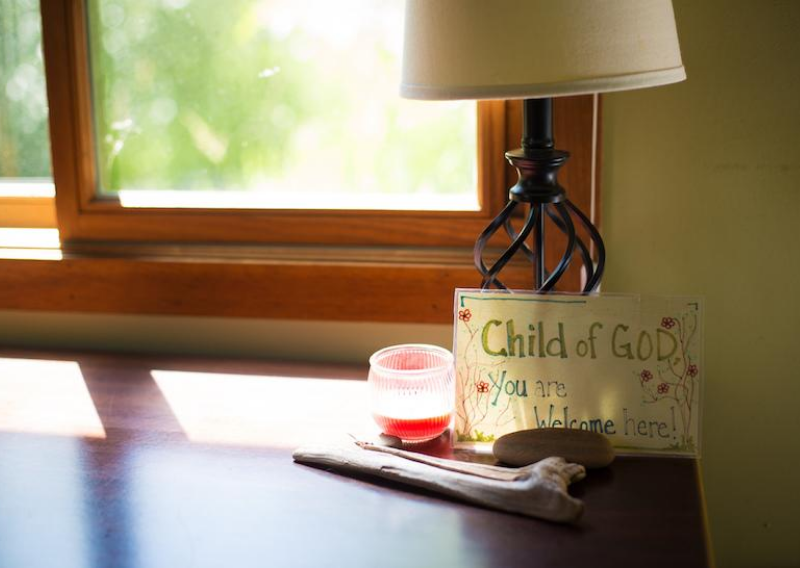 So there you have it!
We hope that helps paint the picture for you about these amazing little cabins in the woods. We'd love to have you come experience the peace & rejuvenation that many find here.