Build Your Own Adventure
On the South Shore of Lake Superior
Amnicon's Base Camp is the perfect location to create a customized experience for your group. Fill your days how YOU want to fill them. Lead the discussions that your group needs. The location itself fosters community, and provides access to a wide variety of urban and wilderness activities. 
Group Size: Flexible!
Price: TBD
CREATE A GROUP
– The Alleluia Lodge –
Click through the images below to see what the lodge is like!
Our four-season lodge sleeps up to 26 people between two bunk rooms, and features a large sunny gathering space with a central fireplace, and a deck with a beautiful view of the Amnicon River valley. Located right in the heart of base camp, this space was designed to facilitate community building with a 'biggest sleepover ever' kind of vibe. 
– Adizokan Village –
Click through the images below to see what Adizokan is like!
Our seasonal retreat facility is the perfect blend of comfort and camping. Located a 10-15 minute walk away from base camp, you'll get to sleep in real beds while listening to the waves on Lake Superior. With easy access to our large sandy beach, a picnic pavilion, and multiple campfire options, Adizokan is great for youth events & family retreats. 
"On a retreat,
away from the cares and responsibilities of daily life,
people finally have the space and time for
reflection, prayer, fun, worship, relationship building, and great experiences.
Amnicon is easy to get to, only 30 minutes from Duluth, but you feel like you are
miles away from the demands of life."
– Pastor Joel –
Things to do at & near Amnicon…
- Hiking -
We have a couple miles of hiking trails right here on our site that take you to some pretty cool places, including several sweeping views of Lake Superior, our sandy beach on The Lake, the forest, a cedar grove, a broad meadow, and an eagle's nest.
Within easy driving distance of Amnicon are a number of fantastic trails as well, including: Amnicon Falls State Park, Pattison State Park, Jay Cooke State Park, Gooseberry Falls State Park, Superior Hiking Trail, North Country Scenic Trail, Brule River State Forest, and Frog Bay Tribal National Park.
- Swimming -
We have an enormous sandy beach on the South Shore of Lake Superior that is a fantatsic place to spend an afternoon swimming, playing in the waves, building sand castles & driftwood forts, and just enjoying the beauty of nature. If The Lake is too cold for swimming, the Amnicon River is usually much warmer! Our dock along the river makes for a great swimming hole too. Some people have even enjoyed swimming down the river to the beach!
- Canoeing -
We have canoes and stand up paddle boards that you're welcome to enjoy while you're here. We'll even provide the paddles & PFDs (life jackets) too. There's just a brief safety orientation we have to give to each group before you head out, but then after that you're free to play! The Amnicon River is great for exploring, and can fill up a whole morning or afternoon on your schedule if you'd like.
- Campfire -
There's nothing quite like sitting around a campfire to help spark deep discussion about life. We have a number of options for gathering around a fire, including inside the Alleluia Lodge, under the Gathering Pavilion, and at Adizokan Village. We also allow campfires anywhere along the beach as long as they are less than 3-feet tall. Watching the sunset on the beach next to a fire is a great way to end the day.
Duluth, MN is such a cool place to visit! And while you may *feel* like you're in the middle of nowhere at Amnicon… we're actually only a 30-ish minute drive from downtown Duluth.
We've partnered with Service Learning Camps, LLC to help groups who want to give back and do service projects in the Twin Ports area. Amnicon can provide the food and housing, and SLC coordinates the service projects your group will do. SLC groups in the past have done everything from working at food shelters to cleaning up parks to harvesting honey berries and more! 
frequently asked questions
How does food work?
You can bring your own food
Adizokan has a bear box, campfire cooking ring with adjustable grate, basic cooking supplies
Lodge has kitchenette
We can provide suggestions for foods that are easy to prepare with the facilities we're able to provide
Bring paper plates, which we'll burn to reduce waste
-or-
Amnicon can provide some meals for you
All meals are served under the Gathering Pavilion at base camp
Meal times are set by the camp
Amnicon may not be able to provide all meals on all days
Cost? Pricing? Discounts?
Alleluia Lodge: $750/night
Adizokan Village: $350/night
Meal Service: $50 + $12/person/meal
Discounts available! If you're bringing multiple groups throughout the year, or if you're willing to help clean up the spaces before you head out, or if you just need help making the price work…We're more than happy to work with you to find a price that will work. We also offer discounts to groups working with Service Learning Camps to do service work in Duluth. 
COVID?
Amnicon Adventures are remarkably amenable to all the standard COVID precautions. You'll mostly be interacting only with the people from your group, and any time you encounter other people here will be outdoors where physical distancing is very easy. 
How does registration work?
1 ) Contact us! We'll figure out all the dates & details with you. 
2) Reserve & Deposit! We'll send you a service agreement laying out all the details & expectations, and an invoice for the deposit. Once we get the service agreement & deposit back from you, we'll be all set!
3) Pack & Prepare! We'll send you a list of amenities included in your reservation, along with a map of our site and a suggested packing list. And we're always here to answer any questions you might have before you get here. 
Like this? Then you might also like…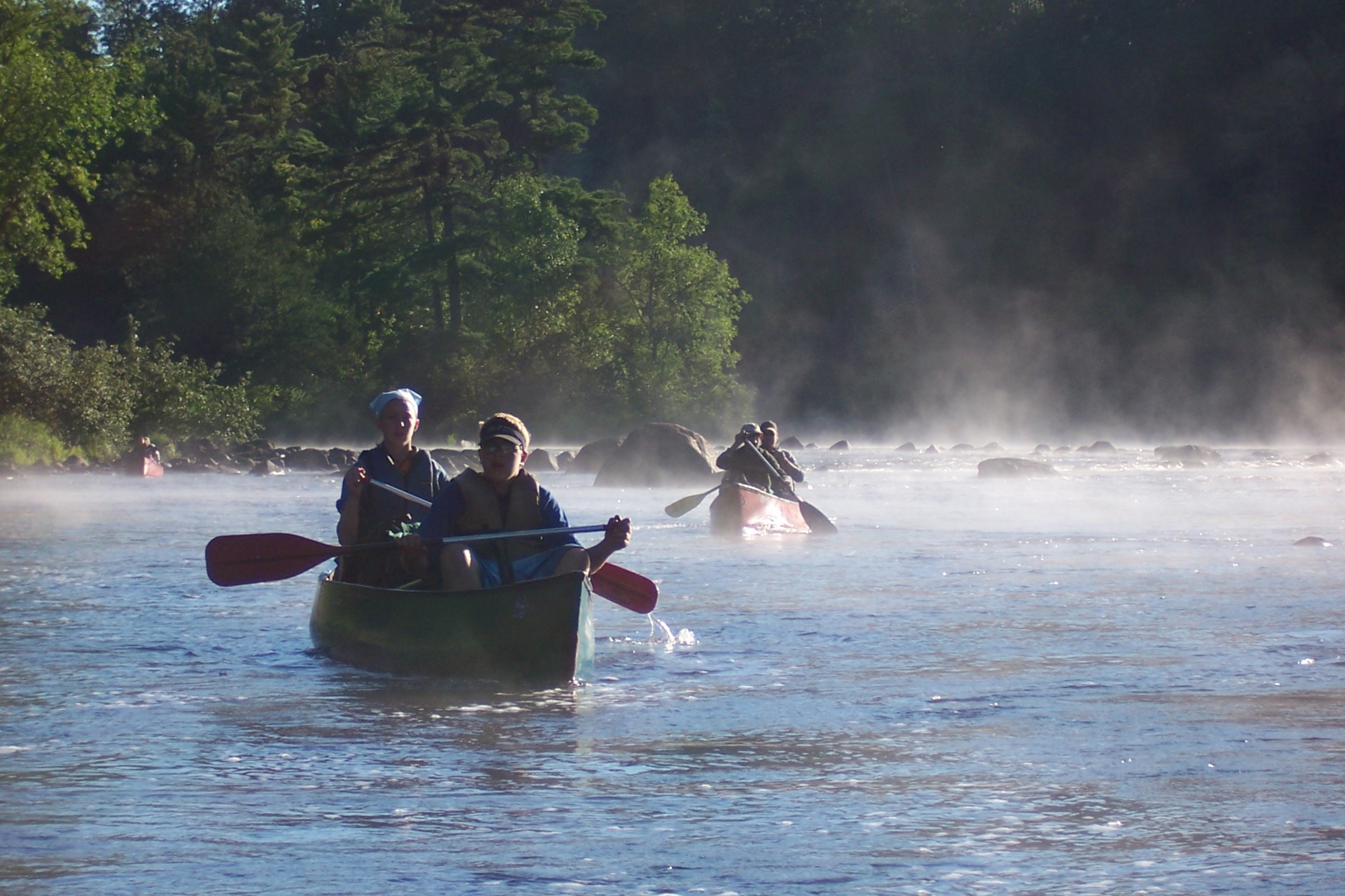 Welcome to white water! The Flambeau River is acclaimed as one of the best canoeing rivers in the country. If your campers have already enjoyed what the Namekagon has to offer, consider upping the adventure by introducing them to white water! Click the image to learn more.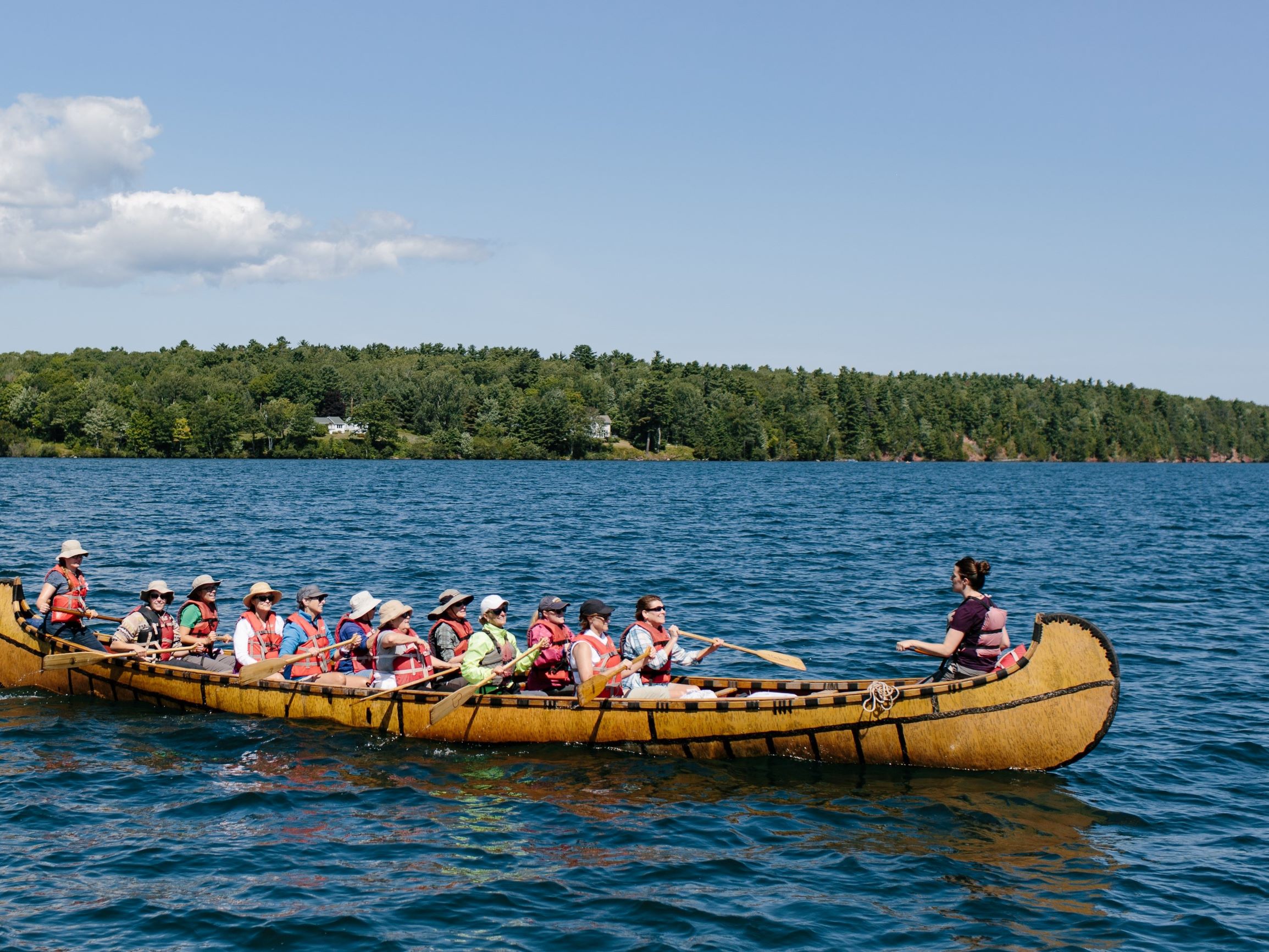 Our signature experience! It's a community-building experience like nothing else, as you're literally all in the same boat together! That boat is on the biggest lake in the world, and you're in for a fun week of awesome views, life-changing experiences, and deep and lasting friendships. Don't miss out! Click the image to learn more.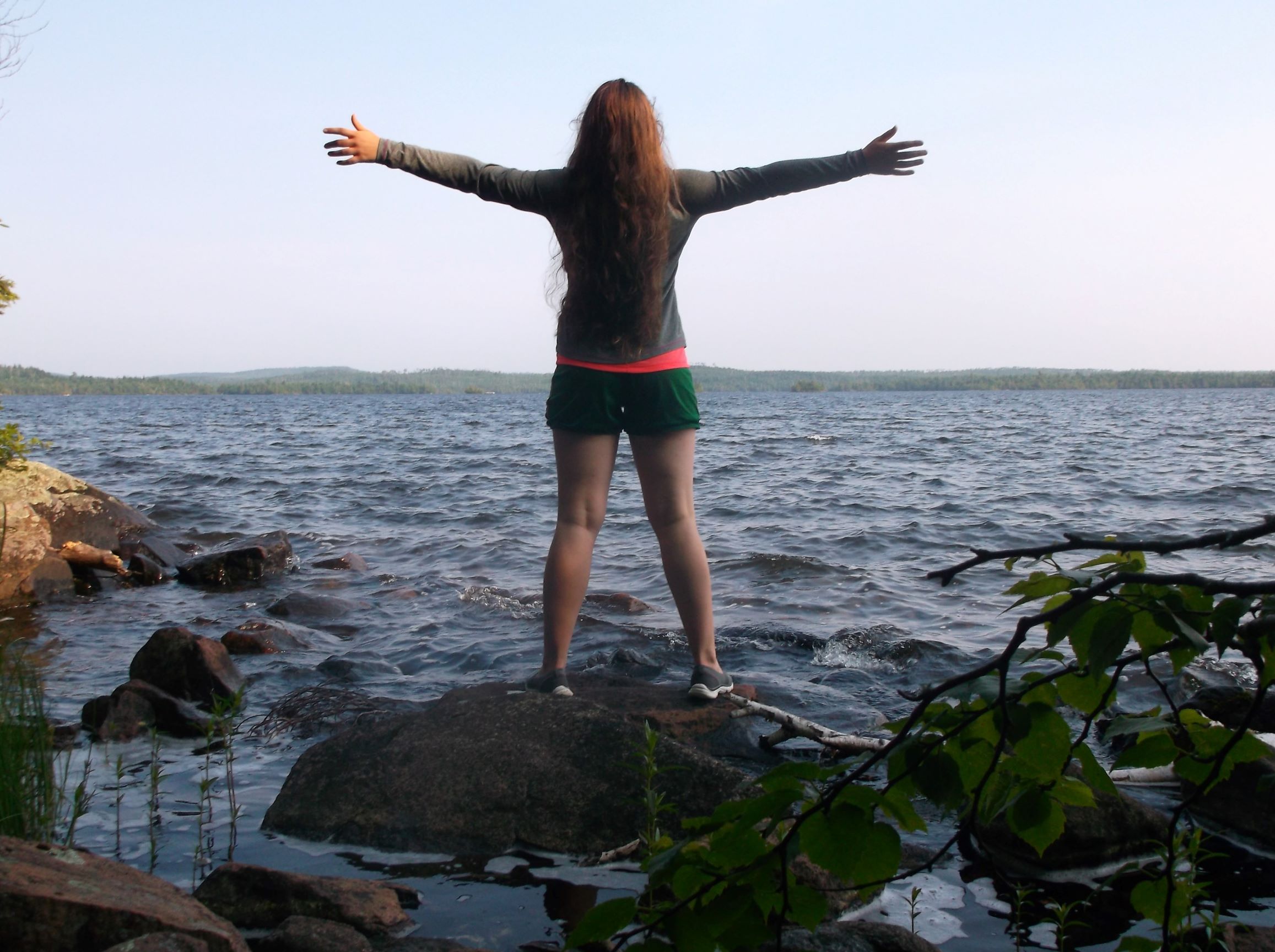 Discover the awe-inspiring beauty of old-growth forests! In the Upper Peninsula of Michigan, the Sylvania Wilderness Area's chain of lakes is truly stunning. Enormous trees, crystaline waters, and abundant wildlife will enchant your campers. Click the image to learn more.